Canadian real estate firm Allied Properties Real Estate Investment Trust has decided to put its data center portfolio up for sale.
The company this week said it has completed the 'initial phase of its exploration of the sale' of its urban data center (UDC) portfolio, consisting of three properties in downtown Toronto, and decided selling is in the company's best interest.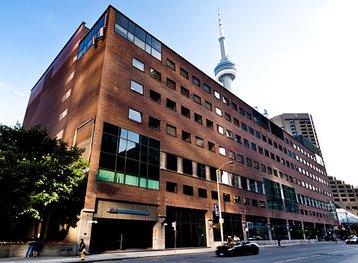 "Allied has drawn the following conclusions from the initial phase of its exploration: (i) that selling the portfolio in its entirety now is optimal financially and operationally; and (ii) that the sale of the portfolio in its entirety can best be achieved by implementing a comprehensive sale process through Scotiabank and CBRE Limited as exclusive selling agents," the company said.
The portfolio comprises freehold interests in 151 Front Street West and 905 King Street West, and a leasehold interest in 250 Front Street West. It does not include 20 York Street, the site for Union Centre.
In November 2022, Allied said it was exploring a potential sale of its data center portfolio. While the REIT didn't specify, local reports at the time suggest the company is seeking around $1.3 billion for the portfolio.
"Our UDC portfolio was connected to our mission from the beginning, but it is not core to our mission in the way urban workspace is," said Michael Emory, President & CEO. "As a stabilized asset in a currently favored sector, the portfolio represents a promising and timely monetization opportunity, one that could enable Allied to grow its business going forward in the most flexible and prudent manner."
If successful in selling the portfolio, Allied expects to use a 'significant portion' of the sale proceeds to retire debt and the balance to fund its current development activity. Allied may elect to use a portion of the sale proceeds to buy back share units.
Allied bought 151 Front St. West for $192 million in 2009; Digital Realty, Equinix, and Cologix have a presence. In 2011 it converted 905 King St. West into a data center (also occupied by Cologix). It also operates the 250 Front Street carrier hotel.
151 Front Street previously changed hands in January 2004, when an investment group led by Northam Realty Advisors purchased the building from Trizec Properties for $59 million. The site was built in 1954 to house telegraph equipment and operated as a mixed-use facility until it was bought by Trizec in 1997 and redeveloped for modern telecom use.