US oil well owner Allied Energy is partnering with cryptomining firm Enerhash to deploy mining infrastructure at oil and gas pipelines.
Allied Energy Corporation and River Energy Group LLC, known together as Allied-River, have signed a Memorandum of Understanding with Enerhash USA.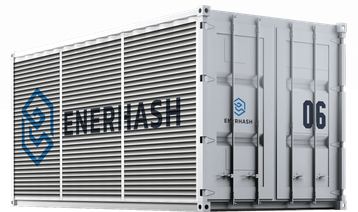 The companies will work together on the feasibility and analysis for developing solutions to utilize stranded and flare gas resources in the US for Bitcoin mining and high-performance data centers.
Several organizations associated with the fossil fuel industry have been burning natural gas to power containerized data centers located at oil wells, claiming that this is environmentally friendly or even "renewable" because it uses gas that is uneconomic to capture, and would otherwise be wasted by burning it off in flares.
Companies involved include Earth Wind & Power of Norway, Russia's Gazprom, White Rock in Texas, and Crusoe in the Southern US. They argue that burning the gas in a generator is more efficient, and releases less unburnt methane, which is a more potent (but short-lived) greenhouse gas. However, they make fossil fuel extraction more profitable, helping fund further such endeavors.
For Allied and Enerhash, the initial project between the companies focuses on setting up electrical generation equipment and data centers at stranded natural gas wells to integrate carbon capture and emission control systems in the framework of a research and development project.
The initial 1MW site is the first phase of a 20MW development project. Allied-River and Enerhash will be working on expanding their operational footprint to 100MW. The location(s) of the deployment were not shared.
Allied-River and Enerhash USA are working together on the design and engineering of the site's layout with the related gas treatment facilities, power generation infrastructure, and deployment of data centers.
Enerhash offers mining solutions in a 20ft container known as a Databox. Each box takes up 270 square feet (25 sqm) and provides 0.41 MW capacity.
Allied Energy describes itself as an energy development and production company acquiring oil & gas reserves across the US, specializing in 'reworking & recompleting' existing oil & gas wells.
Tamas Seregie, Chairman of the Board of Enerhash, said: "As a former Schlumberger executive I've had the chance to witness the value small independent producers bring to the industry by pragmatically embracing innovation. Together we are looking forward to becoming drivers of the flare revolution by leveraging hypercomputing to address methane management scaling up across Texas and beyond."
Allied CEO George Monteith added: "It is an honor that Enerhash USA chose to partner with Allied. I am thrilled at the progress we've made through the signing of this MoU and have a great deal of respect for their entire team and their vision for creating micro-grid power sources. Over the past several months Allied has signed joint-venture agreements with strategic companies that can procure oil and gas properties that fit specific metrics, and finance large-scale projects. With the signing of this MOU with Enerhash USA, I am confident that we have the right and necessary puzzle pieces fitting together."
In other crypto news:
- US Bitcoin mining firm Cipher Mining, Inc. has commenced Bitcoin mining operations at its Odessa data center in Texas. The company now operates four data centers with a total capacity expected to ramp up to 267MW in early 2023.
- A new facility is being planned in the Dhofar area of Oman. Green Data City will invest OMR 150 million ($390m) in setting up a 'large-scale data center' for hosting, processing, and mining data for various applications, such as distributed ledger technologies, blockchain, and fintech.