Telecoms firm Airtel has launched a new data center in Lagos, Nigeria.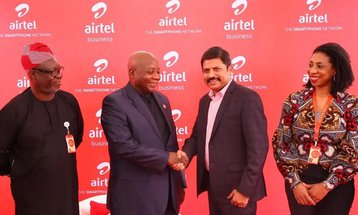 Airtel Nigeria this week launched its TIA-942 Rated 3 certified facility in the Lekki area of Lagos to provide hosting and cloud services for business and government.
Specific details of the new facility were not shared.
Ogo Ofomata, director, Airtel Business, Airtel Nigeria, said: "We are inspiring and pioneering a new wave in Nigeria's data center landscape as we offer a compelling and affordable data center to both large enterprises and small and medium scale businesses. Through our data center, businesses will benefit from uninterrupted power and hyper-secure storage for servers and data transmission equipment for various sizes of private and public sector establishments."
Equinix's newly-acquired subsidiary MainOne launched its second data center building in Lagos earlier this month. Companies including Africa Data Centres, WIOCC, and Rack Centre have recently or will soon open data centers in the city.
This article has been updated to clarify that the facility is Rated 3, and not Tier 3. We regret the error.