African infrastructure private equity firm African Infrastructure Investment Managers (AIIM) is to invest in Moroccan operator N+One Datacenters (N+One).
AIIM this week announced it would invest an initial $90 million through its latest infrastructure fund, African Infrastructure Investment Fund 4 (AIIF4) into a new Pan-African data center and cloud services platform with a short-term target capacity of 40MW.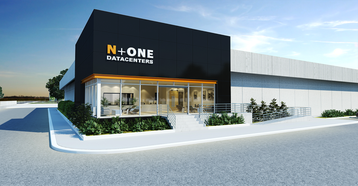 N+One said it will contribute its existing portfolio of digital infrastructure assets and products in Morocco to the venture.
The partnership will see N+One expand its existing campuses in Morocco and Senegal while developing new hyperscale locations – the companies didn't provide details but said there would be greenfield developments across West Africa.
Founded in 2008, Casablanca-based N+One operates two data centers in Morocco and announced plans for three data centers in Senegal in the capital Darkar in 2021. It has previously suggested plans for a facility in Nigeria.
"We are thrilled to introduce our collaboration to the African market," said Amine Kandil, founder and CEO of N+One. "Our vision is to deliver regionally interconnected hyperscale data centers, built and operated to the highest industry standards. This launch represents a significant step toward realizing that vision."
Founded by investment firms Macquarie and Old Mutual in 2000, AIIM has around $2.4 billion under management across eight funds. Macquarie sold its equity in the joint venture to Old Mutual in 2014.
AIIM's previous digital infrastructure investments include a former Etix facility in Ghana alongside Onix DC, Tower firms Eastcastle and IHS, telco Neotel, and South African fiber company Metrofibre.
"N+One is an exciting success story having built market-leading facilities in Morocco, and demonstrating its ability to meet customer needs with its comprehensive portfolio of products and services," said Moritz Breickmann, investment director at AIIM. "With this partnership, we are seeking to replicate N+One's success in new markets by building a pan-African data center platform that provides customers with trusted solutions across several countries and addresses the increasing demand for data storage and processing on the continent."