Acquisition talks for data center operator Global Switch have stalled amid disagreements over company valuations and potential difficulties in financing the deal.
Bloomberg reports discussions on a possible sale of Global Switch Holdings have 'almost ground to a halt' according to people familiar with the matter, as financing conditions tightened and bids for the London-based data center company fell short of expectations.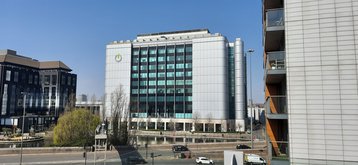 Talks between Global Switch's Chinese owners and potential bidders have reportedly stalled because the parties have been 'unable to fill a significant gap' in value from the $10 billion originally targeted by the sellers.
While some bidders have not left the discussions, access to financing and differing estimates of valuations remain the key hurdles for each transaction, according to Bloomberg.
Founded in 1998, London-based Global Switch operates 13 facilities across Europe, Australia, and Asia. Chinese steel giant Jiangsu Shagang Group took control of the data center company over a three-year period beginning in 2016.
The company has been flirting with a sale for nearly two years, talking to potential acquirers back in January 2021 for a $10-11 billion sale. Investments firms EQT, KKR, and PAG were reportedly shortlisted for the latest round of bidding last year.
Gaw Capital Partners, Stonepeak, Blackstone, Brookfield Asset Management, DigitalBridge Group, Digital Realty, Equinix, Australian pension fund AustralianSuper, and NextDC & Macquarie Capital were all previously listed as potentially interested in acquiring at least part of the company.
Earlier this month, Global Switch was granted permission for a new data center in the UK adjacent to its existing Docklands facilities in east London.