7-Eleven Australia is deploying computer vision in some of its stores, removing the need for customers to scan purchases.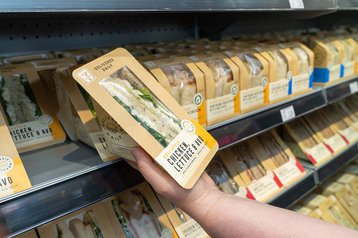 The technology uses computer vision and machine learning similar to that of autonomous vehicles to track a product's location as it leaves the shelves, enters the basket, and leaves the store, and is tied to the customer app update called My 7-Eleven App Pay and Go 2.0 that will go live at the end of 2024.
The data collected is then sent to the cloud (Microsoft Azure in this case), where it is processed. 7-Eleven's current app allows customers to scan items, use petrol stations, and complete transactions.
The technology, which will be in 10 stores initially, sits above the allocated shopping area in the form of overhead rails and does not need lasers, facial recognition, or customers to scan the products.
The computer vision system is being developed with Grabango, a check-out-free technology provider. Grabango, previously a Amazon Web Services (AWS) customer, migrated to a multi-cloud architecture with Microsoft Azure and Google Cloud Platform back in 2019.
Stephen Eyears, GM for technology and strategy at 7-Eleven Australia, said: "The enhancement the team is working with Grabango to develop will make it even more convenient for our customers who choose to pay with the 'Pay and Go' feature as they won't need to scan merchandise items individually."
He added that the Grabango product "follows on from our launch of Australia's first cashless and cardless convenience store in 2019, and the national rollout of pay and go solutions into all of our stores nationally earlier this year."
"7-Eleven Australia is an innovative retailer that is focused on making every day easier for customers. We are excited to partner with them on 21st-century retail," said Grabango CEO Will Glaser. "Retailers like 7-Eleven are upgrading stores to provide checkout-free options as consumers demand the time savings it gives them."
7-Eleven Australia has been a Microsoft Azure customer since 2020. The company began migrating its backend IT and data systems to the cloud platform, with Stephen Eyears saying at the time that "the convenience customer now, but even more so by 2030, expects brands to provide digital channels which complement the physical retail experience."
Eyears added that: "Our technology ambition is all about making our customers' lives easier by providing products and services when, where, and how they want them."
Cashierless checkouts in the shape of Amazon Go and its numerous competitors are set to grow. Juniper Research predicts that transactions using such smart technologies will reach $387 billion in 2025, up from just $2bn in 2020.