Web company 37signals spent more than $3 million on the cloud in 2022, which was one of the main reasons for re-patriotizing two of its main products back from the cloud onto on-premise.
In October 2022, the company announced project management platform Basecamp and subscription-based email service Hey were migrating off of both Amazon Web Services (AWS) and Google Cloud.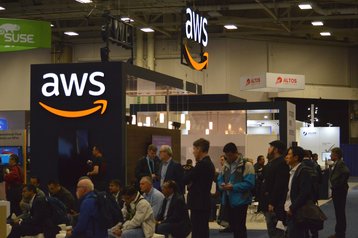 In a blog post from last week, Fernando Álvarez Calleja - Senior Site Reliability Engineer for 37Signals, said the company spent $3.2 million on cloud services in 2022.
While he said most of Basecamp's applications run on the company's own servers, search (OpenSearch), file storage (S3), and CDN services (CloudFront) are based in the cloud.
At the same time, almost all of Hey – minus certain email and image processing services – runs on AWS.
"Our usage of AWS for Hey includes running the full Rails application on Kubernetes clusters via EKS, MySQL database servers via Aurora RDS, Redis via Elasticache, and search via OpenSearch. Additionally, our other legacy apps also run on EKS, and use of RDS for the databases," he said.
For Hey, the yearly bill was $1,066,150 ($88,846/month) for production workloads only.
In a series of tweets, David Heinemeier Hansson, CTO of 37signals, described some of the costs as "Just obscene".
The company also spent $907,000 on S3, AWS' storage service, where the company is storing around eight petabytes of data. $67,000 was spent on CloudFront CDN; $123,000 on Elasticache; $860,000 on Amazon's Kubernetes services EC2 and EKS; and $520,000 on OpenSearch.
"Getting this massive spend down to just $3.2 million has taken a ton of work," Álvarez said. "The ops team runs a vigilant cost-inspection program, with monthly reporting and tracking, and we've entered into long-term agreements on Reserved Instances and committed usage, as part of a Private Pricing Agreement. This is a highly-optimized budget."
37signals said it aims to "dramatically cut" its 2023 spending bill by moving a lot of services and dependencies out of the cloud and onto its own hardware.
Rather than operate its own facilities, the company is working with Deft to lease rackspace, bandwidth, power, and support. Formerly ServerCentral, Deft offers colocation services from colocation facilities around the world, including those of Digital Realty and Equinix.
"That isn't cheap either at our scale, but it's far, far less than what we spend on the cloud," said Álvarez.