1623 Farnam has completed the latest expansion project to its data center in Omaha, Nebraska.
The expansion includes 'significant upgrades' to the facility's electrical power infrastructure and increased colocation capacity by converting floors six-through-nine into usable data center space. The new construction will upgrade the facility's interconnection capabilities by adding redundant internal cabling, exterior fiber vaults, mechanical feeds, and a new electrical system supplying 6MW of power to the facility.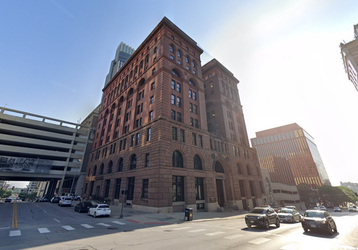 "Our coveted location in Omaha is essentially at the geographic center of the country," says Todd Cushing, President of 1623 Farnam. "We are 'in the middle' and at the nexus of the country's east-west and north-south fiber routes, making interconnection capabilities for our customers and partners all the more impactful."
News Press & Gazette Co. subsidiary BERKS Group acquired Nebraska Data Centers and the carrier hotel at 1623 Farnam street in 2018, and established 1623 Farnam LLC as a new company. The company first announced the $40 expansion plans in 2020, and partnered with engineering firm Olsson for the project.
1623 Farnam previously completed a $10 million expansion in 2019 to build out the facility's fifth-floor space. The facility is also home to the OmahaIX.
"This new build is edge-focused and customer-focused," added Cushing. "And the new vaults provide diverse conduit access to enable rapid deployment and provide ease of access for establishing new fiber connections."
More in Construction & Site Selection
More in Colocation & Wholesale