As Vertiv's global director of Hi-Tech Development, Greg Stover is closely involved in the latest technology used for cooling data centers, and there is an awful lot.
From two-phase immersion, to single-phase, to chilled water, to traditional air cooling, the high-energy use sectors (which therefore often produce a lot of waste heat) have been long looking for the most efficient solution available. But what that is, and what the future of cooling really looks like, remains something of a mystery.
Greg Stover attempted to uncover this mystery for us at our recent DCD>Connect Virginia event.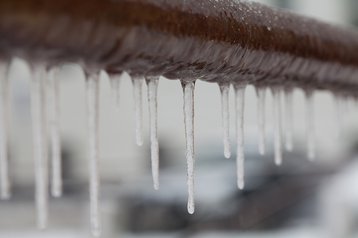 "The first question people always ask is whether air [cooling] is going to go away, and the answer is absolutely not. Air is going to be here for a long time," says Stover. "It took 10 years for people to adopt virtualization, and that was obviously a no-brainer from day one, and I think you're going to see that kind of transition with the cooling space."
In other words, we can expect the change to be slow-and-steady, and then to happen all at once. But what is driving this transition? According to Stover, while in the past it was mostly coping with the increasing densities, that has since undergone a shift.
"For the last two years there have been new technologies, chips specifically, that require new technology, and there have been servers that require new infrastructure to power and cool them. That's been the primary driver for all my activity for the last two years until about six months ago when I started getting calls from sustainability people.
"Obviously, there are some huge advantages to liquid cooling for sustainability, and not just because the cooling medium itself is maybe as much as 80 percent more efficient than traditional solutions, but you can think about shrinking the footprint and still consolidate or maybe grow 10x without having to knock down new walls and build new spaces."
But, as mentioned above, there are several different liquid-cooling solutions available, so which technologies do Vertiv think have legs?
"Vertiv has its fingers in all of the technologies, but the four basic technologies that we're involved in are single-phase immersion, two-phase immersion, single-phase direct-to-the-chip, and refrigerant direct-to-the-chip," says Stover.
Beyond that, the technology used is driven by customer needs. Data centers, while similar in the basic principles, can differ vastly and as a result, cannot be cooled in exactly the same way.
But there are a couple of trends that Vertiv is seeing in the cooling space, and which Stover thinks might be here to stay.
"On air cooling going away, I see instead a hybrid environment being built. We're seeing a lot of activity right now where people say, hey, my densities are going up but I want to stay in my existing space.
"Rear doors are becoming a very big answer, so let's bring in a CDU and a rear heat exchanger. From there we have options. We can do a passive door, we can do a machine-assisted or fan-assisted door.
"We've got a couple of very large customers in America deploying this technology. What's unique about it is you can literally configure your environment. You can say 'I'm gonna go to 30 or 40, or 50Kw', whatever the design is. I've got customers doing 20-kilowatt racks with rear doors, because to them, it's more efficient. They like that design.
"Plus, if you do it right, the next step is to go strictly direct to the chip. So I've got my CDU out on the floor, I can take the manifolds out, I can take the rear door off, I can put manifolds in, I can put in the circuit center so I can control the primary side flow and do the adjustments to the equipment, and now I can leverage stuff I've already installed to be my first step into liquid-to-the-chip cooling."
When it comes to cooling, the industry has not yet reached its point of stasis, and it is likely this back-and-forth and changeability will continue for some time to come. On the positive side, one thing is for sure is that we are finding increasingly sustainable methods of cooling, and the industry is improving its carbon footprint one step at a time.