Everyone pays 'lip service' to training as a universal good, but both people and organizations are not always so good at following through, even in fast-moving sectors such as IT and the data center sector.
However, industrial manufacturer Georg Fischer, best known in the data center industry for its GF Piping Systems division, has not let up on its training programs over the past year, despite the disruption caused by the pandemic.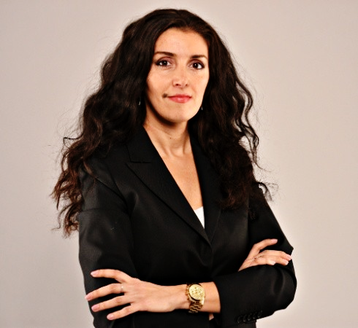 The company's piping products are central to many data centers' cooling systems, and it needs to keep the knowledge of engineers and other members of its workforce up-to-date if it is to maintain its position at the cutting edge of the industry.
Mirela Dumitrache, Data Center Sales Manager, Europe, for Georg Fischer - an industry veteran with more than 15 years under her belt at companies such as Fujitsu, Schneider Electric, and Vertiv - is a recent 'graduate' of DCPro's Cooling Professional course. It covers topics such as fluid cooling systems, refrigeration, and energy efficiency over three- and five-day courses devised by industry expert Professor Robert Tozer.
Dumitrache opted for the DCPro because it offered courses that were both specialized and globally accredited, she says, while the training was also interactive and not all one-way.
"I'm part of a dedicated data center team with Georg Fischer, looking after the data center segment across Europe. The CoolingPro training offers a detailed overview of the key concepts, practices and inner dependencies related to data center cooling, and I found it to be the perfect fit for my needs," she adds.
"Before the training, I had a good overall understanding of data center infrastructure, but I didn't have an expert understanding of data center cooling. The training provided me with a greater understanding of the key concepts and practices related to data center technology, and empowered me with the right level of confidence I needed in my current role at Georg Fischer.
"I've always believed that having the right knowledge at the right time is the key to understanding customers," she says. And those customers are more demanding than ever.
She continues: "I think it's extremely important to keep myself up to date on current cooling trends and industry best practices. Training should be a continuous process throughout a professional's career. It delivers benefits, not only to the individual, but also to the organizations they work for and the customer, whether consultant, contractor or data center owner. So it provides a triple gain in the end."
Georg Fischer, in particular, has always had a positive attitude towards continuing professional development, dedicating budget for a range of training courses for both engineers on the front-line, as well as support staff, she said. "The company provides easy-to-access flexible learning tools, as well as access to globally accredited training. Not just DCPro: last year, 20 'Data Center Champions' across the Georg Fischer EU region completed data center cooling training," she says.
This training is even more valuable at a time when the industry is being pushed to become ever-more efficient in terms of sustainability – and much of those efficiencies are expected to come from cooling.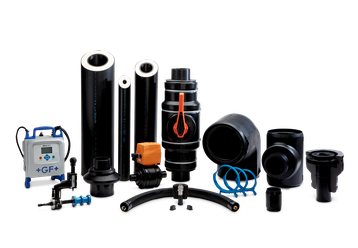 "There is a strong industry focus on improving energy use and, furthermore, demand for really environmentally friendly cooling solutions. On top of that, the use of artificial intelligence for data center cooling in order to reduce energy consumption still further. So, as demand for data centers increases, the industry needs to adapt designs for maximum energy efficiency and minimal environmental impact."
As Covid-19 vaccines make their way around the world, with normalization expected to follow, data center construction is expected to cruise into sixth gear as restrictions that challenged many sites are lifted.
"[Over the past year] some construction projects were pushed back, but at the same time we saw some very large projects come up, especially for hyperscalers. Construction companies have faced many challenges as they strived to remain operational and keep infrastructure projects on schedule," says Dumitrache.
Nevertheless, with fresh DCPro training throughout the company in 2020, Dumitrache and Georg Fischer ought to be able to face 2021 and beyond with confidence, despite the many demands that the data center industry will place on them.