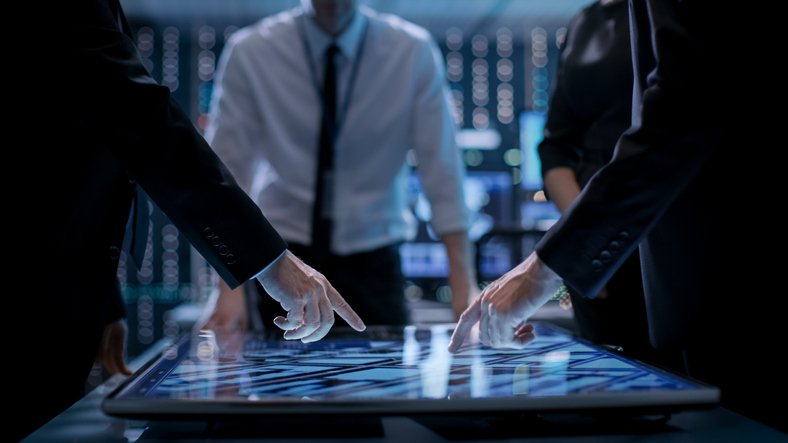 "It started during my college career. I had a brother who had muscular dystrophy, and he was on a respirator. When we were taking him home from the hospital, we had to write a standard operating procedure on how to use the respirator, and how to use it on him, which gave me that mission-critical mindset.
"Then 9/11 happened, and I was buried in the rubble. I didn't think I was going to survive, but I promised myself that if I did, I would do everything in my power and my skill set to help transfer knowledge onto the next generation of engineers.
"That's what gave me my motivation to write the books, to create the technologies, because we are in this digital society that is exploding in growth. We're growing exponentially. With processing speed, everything we do is related to how quickly we can move that electron. We have a critical infrastructure that allows the world to continue to hum, and without this critical infrastructure, we are in the Stone Age overnight."
It is this drive that led to the collaboration with DCD to create the DCPro training courses. But when it comes to solving the skills shortage, Peter Curtis disputes that it is simply about teaching the mechanics of the job.
"It is character. You can teach skills, but you can't teach character. In the mission-critical engineering industry, people are put under enormous amounts of stress at various times, and very quickly, situations unfold.
"You need to ensure that the person can handle this type of stress because the last thing you want to do is put them in front of a piece of equipment that's not working, and they can't think quickly, accurately, and implement the processes that are put in place to manage critical events."
But even after people with the right kind of gumption are identified, there is the issue of compiling the knowledge and passing it on. This is where DCPro comes in.
"The biggest challenge today is that the people who are going to retire didn't grow up in the technology era. That creates a problem because a lot of the information that they have is only stored in their heads, and how do you replace that?
"You need to take that wisdom and transfer it, and what I'm doing is, I'm transferring it into digital tools that standardize and create a culture throughout a whole organization. When you do it that way, everything becomes similar.
"Whether you're in Europe or New York City, it doesn't matter. You are doing similar processes and workflows. The voltages and units may change. But the processes and the governance of how you manage the compliance around these areas and industries, remain similar."
Regardless of the hurdles, DCPro and Peter Curtis both continue to work to end the skills shortage, one course at a time.