Data centers operators need greater 'visibility' into their operations right down to the chip level, with the ability to perform predictive maintenance, from main distribution all the way down to the server.
That's according to Nico Ninov, Market Development Manager at ABB.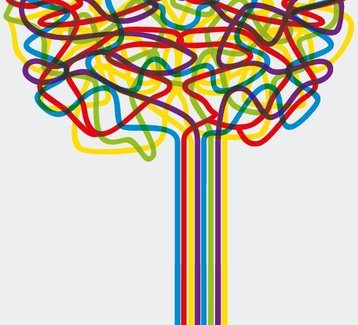 Talking to DCD CEO George Rockett in a recent DCD>Talks video, Ninov said that operators need greater visibility into their operations for better predictive maintenance in order to underwrite 100 per cent uptime guarantees.
"Since July, there has been one very important problem" that has arisen, he said: "Getting deep component visibility down to the chip."
"[People want to know] what's the consumption? What's the energy efficiency of the system, because when we raise up new data centers we want to make them as efficient as possible in order to make them sustainable in the long run," said Ninov.
"I see three main areas that we will focus on. Number one is predictive maintenance. Through deep component visibility we are able to do [better] predictive maintenance. Most people know that's about detecting failures or 'tripping' long before something can go wrong, and the ability to do maintenance cycles in a way where you don't have to exchange a complete machine, wasting money, time and material.
"Number two is to become even more efficient. Increasing UPS efficiency is one of our goals. Also, in the upcoming years, managing non-voltage power.
"We're also planning to raise 'eco-passports' and Energy Star labels for our partners who deploy systems in a way that ensures that predictive maintenance, smart upgrades and remote upgrades will work to keep the machines running at their optimum – starting from the main distribution, the grid connection, all the way down through the main distribution and sub-distribution to the servers," said Ninov.
Part of this comes down to how the environment has changed over the past year. Ninov admitted that even ABB had been forced to "rethink" how it operated as a result of the Covid-19 pandemic – effectively, being forced on a "digital journey" as much as every other organisation.
"We had to rethink how we do things... It forced us to give a higher priority to projects that helps us grow much faster digital power trains, remote assistance, and integrating building management systems as quickly as possible," said Ninov.
Furthermore, he added, "data center builds were accelerated" and "project times kind-of cut in half", despite the challenges of producing and installing equipment during the pandemic.
Ninov, who also has personal interests in electric vehicles and drones – founding the dronemaps24.com network of commercial drone pilots – added that ABB also has a growing business in electric mobility.
Perhaps, in a few years time with the development of self-driving vehicles, this and ABB's data center technology will come together, with electric vehicles featuring ABB engineering feeding back data to edge data centers, also running with an array ABB kit.
Watch the full interview below: