The digital transformation of government and enterprises is deepening. According to IDC, investment in cloud-based data centers will reach $112.9 billion in 2025, when they will account for 66.1 percent of total compute and storage infrastructure. The proportion of planned racks in large and ultra-large data centers increased from 70 percent in 2019 to 84 percent in 2021, and will continue to grow.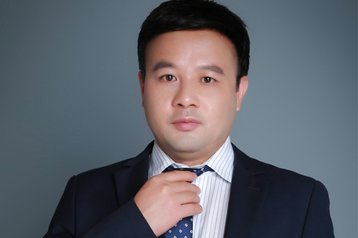 Meanwhile, reducing carbon dioxide emissions and hitting carbon neutrality targets is now the global consensus, leading to increasingly challenging requirements on data center energy conservation in a growing number of countries. It's only a matter of time before this gets turned into legislation and legally binding targets.
For example, while the EU hasn't yet set regulations in stone, it has urged data centers to become more energy efficient, to reuse waste energy, and use more renewable energy sources. "They can and should become climate neutral by 2030," says the European Commission. The industry expectation is that tough regulatory targets are just around the corner.
As a result, it is also forecast that the green data center market will expand between now and 2026 at a compound annual growth rate (CAGR) of 19.1 per cent. As a basic foundation to deploy digital services, it is clear that enterprises are looking for cloud-based, intensive storage, while moving towards decarbonization.
When deploying such a next-generation data center, enterprises will also need a higher density of hardware and faster transfer of data, which can be realized through upgraded computing, storage, and network performance. Service continuity will also be key throughout this period. Meanwhile, the entire data center equipment lifecycle will be challenged to reduce energy consumption and the overall carbon foot print from the current level, especially organizations that have already set clear carbon neutrality targets.
Digitalization and decarbonization in one solution
Huawei released a full-stack data center solution at its Industrial Digital Transformation Summit during the recent Mobile World Congress (MWC) in Barcelona, Spain to renew digital infrastructure and accelerate digital transformation.
Unlike traditional data centers, Huawei's full-stack data center solution is an innovative solution intended to address the current bottleneck via the renewal of computing and storage, while helping the drive towards sustainability. Various products, from data center infrastructure to ICT devices and cloud platforms, enable closer software-hardware convergence and cross-domain production collaboration.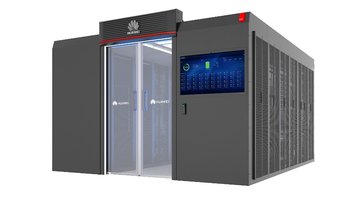 The rapid shift to digitalization has caused a boom in demand for greater compute power and storage in data centers, but this shift has been blunted by insufficient computing power utilization. For example, in a hyper-converged architecture, anywhere between 10 percent to 25 percent of CPU, memory, and storage resources are usually occupied by multiple I/O tasks.
To overcome this bottleneck, the next-generation FusionCube introduces a DPU card (data processing unit) to offload system workloads and, therefore, to release CPU resources for more productive work.
In addition, Huawei's hyper-converged infrastructure improves VM density by 30 percent, based on CPU and DPU synergy. Its all-scenario flash storage is powered by NoF+ network to process data at a 2x faster speed than the industry average.
As mentioned above, data centers consume a large amount of energy. However, traditional data centers can't meet the latest requirements and demands of net zero emissions targets, nor can they handle existing green and other challenges, ranging from their long construction time, high energy consumption, and costly operations and maintenance (O&M).
To achieve a greener and low carbon future, Huawei believes that data center facilities need to be renewed from the full-lifecycle point of view; namely, the data center construction, the energy consumption, and the data center facility's O&M.
Huawei's industry-unique PanShi steel structure, the most robust prefabricated modular data center structure, greatly shortens time-to-market by 70 percent, from 20 months to just six months, while the full-chain converged power module maximizes data center space usage by reducing footprint and increasing IT equipment space.
Doing more with less
The average PUE of large data centers worldwide is 1.57. While this has come a long way in recent years, it still means one-third of total energy consumption is not used for powering IT. Based on Huawei high-power-density UPS (100 kW@3 U, 50 percent higher than the industry level) and no independent UPS PDC, the full-chain converged power module reduces the footprint by 47 percent.
Traditional data center cooling systems are power-hungry, but the industry's only commercialized AI-enabled energy efficiency optimization solution, Huawei iCooling, brings the PUE down from an average of 1.4, for liquid-cooled data centers, to 1.2 – reducing power consumption by 14 percent compared to more traditional liquid-cooled data centers.
Shi Wei, director of Huawei Data Center Solution Department, pointed out during the Huawei Full-Stack Data Center Forum at MWC 2022 Barcelona: "Building cloud, intensive, and green data centers poses many new challenges to ICT infrastructure. Our Full-Stack Data Center Solution addresses these challenges by renewing computing and storage, network, reliability, and green to reshape digital infrastructure and accelerate digital transformation."
Digitalization and decarbonization is not an either-or option, but a brighter future that all enterprises and ICT service providers should aspire to. With more than 20 years of expertise, Huawei is committed to developing the latest innovative solutions and products with all its global partners and customers.
Huawei launched the full-stack data center at Mobile World Congress (MWC) 2022 in Barcelona, where the company teamed up with industry partners to showcase innovative solutions and practices for the energy and other sectors. In particular, at MWC 2022 Huawei focused on industrial digital transformation, digital infrastructure innovation and carbon emissions reduction. In addition, Huawei released a series of scenario-based industry solutions, full-stack data center and intelligent campus solutions, as well as the company's latest datacom, optical and storage products.