How are data center operators dealing with ever-increasing rack densities, as IT hardware continues to push the envelope? Whilst GPUs and other devices for ultra-high density applications such as AI are starting to provide ideal use-cases for liquid cooling, the reality for most facilities remains air-cooled; but for how long? This year's London conference program will include case study material from OVH, Alibaba and CERN, and exhibits from leading liquid cooling innovators like Green Revolution Cooling and Submer.
Liquid cooling at OVH: From innovation to industrialization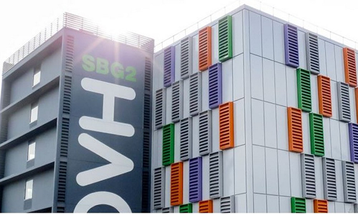 OVH, a global cloud player and Europe's largest web hosting provider, has been developing proprietary liquid cooling technologies since 2003. This "industrial water-cooling" approach has enabled the largest known fleet of commoditized liquid cooled machines in the world, with more than 350,000 servers currently in operation.
Francois Sterin, the company's Chief Industrial Officer, formerly director of Global Infrastructure at Google, leads the technical infrastructure at OVH - from the server assembly lines down to the design, construction and operation of data centers worldwide - and will share the many insights the company has gained on this journey.
"It's exciting to be part of a European company that is trailblazing in this area of technology," Sterin said.
Liu Bin, director for Data Center and Cloud Computing Supply Chain at Alibaba, will be talking about the opportunities the Chinese internet giant sees in immersive cooling; the company has built its own data center cooling system, submerging server motherboards in dielectric fluid.
"If case studies in the program, headlines in the news and levels of investment are anything to go by, then this will be a hot technology area in 2019," commented George Rockett, CEO of DatacenterDynamics.
More about this conference