Registration data gathered by over 1,000 pre-qualified buyers of data center products and services is pointing to the fact that 2019 will be an important year for infrastructure upgrading and data center retrofits.
Sixty-four percent of enterprise operators indicated that they are planning modernization projects over the coming 12 months, most notably within the financial services, government and public services sectors. 77 percent of telecoms operators have indicated they are working on similar projects.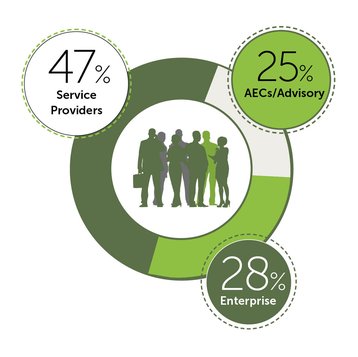 "To that backdrop of explosive growth of the European data center market fuelled by both colocation build outs and hyperscale demand, making existing data center fit for purpose looks like a high priority," says George Rockett, CEO DatacenterDynamics. "We saw similar indications at DCD>New York earlier in the year."
The research also indicates that cooling, back-up power, DCIM and security technologies are top of the projected investment tables for the coming 12 months. Projects involving emerging technology areas are on the rise with AI/ML (26 percent), Microgrid technology (14 percent) and Edge (32 percent).
Continued colocation build-outs expected
Whilst a high number of colo operators (57 percent) indicate they have projects to modernize older data center facilities over the next 12 months, 31 percent are also planning new core facilities.
New research from CBRE suggested record take-up for colocation in the major European FLAP markets of Frankfurt, London, Amsterdam and Paris. The FLAP markets grew in size by 95MW in H1 2018 and they forecast another 82MW will be delivered in H2. This total of 177MW of projected new supply in the year will require over $1.3bn of CapEx to fit-out and deliver.