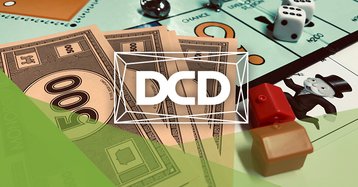 Every year senior professionals from across the world attend the DCD>London conference to find out what's around the corner in terms of cutting-edge technologies and where the industry is in terms of actual adoption. One of the big buzzwords this year is AI, both in terms of using it to optimize infrastructure and as a high density application that is pushing the envelope in terms of critical environment.
We've put together two human-led panel discussions that we hope will provide delegates with a glimpse of the cyborg-centric future.
Artificial partners - how will machines and humans collaborate to manage facilities?
Monday 5th November - 3.00pm
In all industries the trend is towards fewer personnel whilst the nature of their service is becoming more critical. Data centers are expanding faster than the industry can fill vacancies to run them. What are the real options today? Are we ready for innovations like AR, AI, ML, robotics, big data, and other human enhancing technologies? Peter Judge, Global Editor at DCD, will lead a panel of experts on how technology is responding to the data center industry skills shortage.
Mike Doolan, Chief Reliability Officer, CBRE Data Center Solutions
Mike Hughes, Zone President UK & Ireland, Schneider Electric
Mark Howell, Global IT Facilities Planning & Engineering, Ford Motor Company
Are Machine Learning and AI ready for mainstream application within the data center?
Tuesday 6th November - 11.40am
Machine Learning and AI in data centers has been a hot topic lately. The panel will address how AI will drive the performance, availability, resiliency and security demanded of modern digital infrastructure. Are self-diagnosis and self-healing a reality? How will machine learning and AI optimize workload placement? Will AI-enabled "in-stream" analytics drive the hyperscale cloud data center?
The speaker line-up, led by DCD's Senior Reporter Sebastian Moss, includes David Hall, Senior Director, Technology Innovation at Equinix who is responsible for ML and AI for the global colo giant, Zahl Limbuwala, CEO of Romonet a company that provides predictive analytics software and services for data centers, David Spurway, CTO, IBM Power Systems UK&I, IBM and Enzo Greco, Chief Strategy Officer at Nlyte.
"Data centers present an ideal use case for AI," adds Enzo Greco. "Complex, energy intensive and critical, with a very large set of inputs and control points that can only be properly managed through an automated system."
More about this conference