Millicom, which operates under the TIGO brand in Latin America, has received certifications for efficiency and reliability from CEEDA and the Uptime Institute.
The certifications were announced at Millicom's annual data center workshop in Panama, along with a partnership with Schneider Electric, for data center monitoring.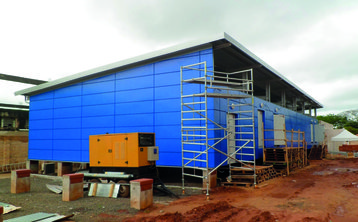 Tiers of joy
Millicom's Paraguay data center was recognized as an Energy Efficient data center and certified Level Silver under the CEEDA program administered by Datacenter Dynamics. This is the first Millicom facility to get a CEEDA certification, with four others in the pipeline.
The Paraguay facility combines a traditional office building with a modular data center put together by Flexenclosure.
The company also gained certifications from the Uptime Institute for the reliability of its data centers. Millicom's data center in Paraguay and two facilities in Panama gained Uptime Tier III Certifications of Constructed Facility. The Bolivia facility was awarded an Tier III Design Certification, while the Colombia data center and the Cable Onda facility both got a Tier III Gold Certification of Operational Sustainability.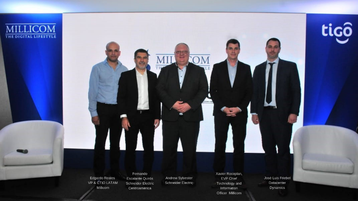 Accreditation
Fifteen TIGO data center managers were named accredited operations specialists (AOS), having completed and passed Uptime's AOS data center training course.
Millicom aims to get certifications for two new data centers in Guatemala and El Salvador.
The Schneider Electric partnership covers Millicom's facilities in Paraguay and Bolivia, and is the largest contract of its kind in Latin America.
Millicom's investment in improving data infrastructure in the region totals over $68 million: "Millicom has been investing significantly in the construction and renovation of data centers across Latin America," said Xavier Rocoplan, EVP chief technology and information officer at Millicom.