Canada's competitiveness in the era of global digital transformation will be determined by a matrix of factors, the most significant of which will be the readiness of its national digital infrastructure. And that requires true next-generation data centers, telecommunications infrastructure, and high-and agile-capacity cloud services.
The conference opens with a special interactive roundtable conversation among the leadership of many of Canada's top technology players. Google, HPE, Microsoft, Intel, Equinix, CenturyLink, Deloitte Innovation, and Accenture Cloud all will sit with Canada's CTO, Mark Brouillard, to candidly assess Canada's position among top modern economies and how their companies are positioned to help customers meet the demands of IoT in the Zettabyte era.
DCD> Connected Canada 4.0 closes with a similar roundtable comprised of technology leaders who are working at the cloud edge in fields such as AI, robotics, fintech, IoT, AR/VR and autonomous vehicles.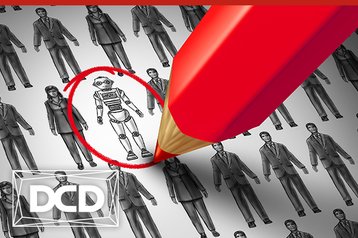 Cars need direction
"There are three elements to Canada's preparedness for autonomous vehicles," says Barrie Kirk, executive director for the Canadian Automated Vehicle Centre of Excellence (CAVCOE) in Ottawa. "First, the country's tech and auto industries are doing an excellent job and are well positioned for a significant slice of the $10T global mobility market.
"Second, however, Canada's regulatory framework is being developed too slowly; as compared to other G7 member states, it's too restrictive."
"Third, most corporations and municipalities aren't ready for the very disruptive changes that autonomous vehicles will bring to our lives, our cities, and our country."
Ready or not?
Digital Habitats CXO Chris Smedley is more bullish about Canada's state of readiness and opportunity. "Canada has the leadership, people and technology to bring the next generation of resilient, low-carbon urban and social solutions to the world," he says.
"This is Canada's time to show the world how collaboration and inclusion always crafts the best solutions for everyone." Chris is also the CXO of a robotics solutions company and Mobile Resilience International, an enterprise dedicated to developing technologically advanced, energy-resilient buildings and infrastructure items to drive community transformation and renewal.
"I'm really excited to also announce that AI will be covered by Hadid Huque founder and artificial intelligence architect for BD2I (business data to intelligence)," says Connected Canada 4.0 conference chair Bruce Taylor. "BD2I is a preferred partner of GPU supercomputing leader Nvidia, and has very interesting AI use cases with both Telus and Nissan.
Also joining this conference-closing, pre-reception keynote roundtable will be Nazia Shahrin, Royal Bank of Canada's senior director for innovation and technology to represent fintech innovation. Top Canadian AR/VR, IoT, and blockchain/cryptocurrency experts will fill out the digital transformation roundtable.