DCS® Data Center Specialist - Design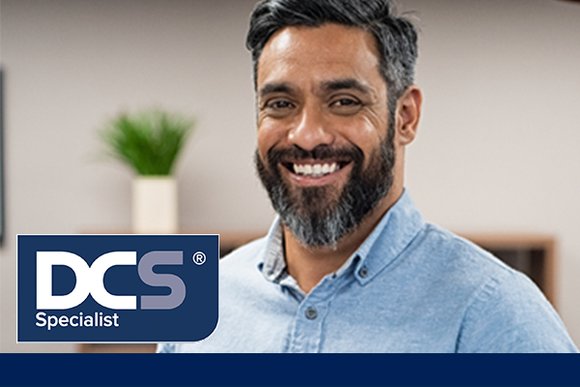 Demonstrates your competence in data center design
Demonstrate your competence in data center design with a globally recognised credential that proves to employers and customers that you're up to date with industry best practice.
DCS comprises a total of 84 hours of instructor-led classroom training. DCS® is the highest certification level that an individual can achieve on our career progression framework. It demonstrates a significant commitment to professional development and inspires confidence in customers and employers alike.
Do you fit the DCS® profile?
Current DCS® holders are made up of directors, supervisors, coordinators, consultants, analysts and various other specialist-level positions in just about every area of the data center and data center industry. While there is no minimum requirement regarding years of industry experience, this credential track is recommended for data center professionals who have been working in the industry for at least four years.
Claiming & using your credential
Once you´ve successfully completed the required modules to obtain the DCS® credential, please complete the form below to confirm your eligibility and to receive the appropriate logo and usage guidelines.
Check your credential eligibility
Re-certification
The DCS® credential is valid for two years from the date of issue. After two years, in order to remain credentialed and continue using DCS® credential material, the certification must be renewed. Please contact DCPro for more information about your recertification options.
In terms of how my training helped me in the day to day requirements of my role as a Global Data Center Lead at GSK, the Cooling Professional and Power Professional courses were particularly useful. Cooling Pro was essential in my learning of how to properly finetune cooling mechanics, while Power Pro was key to my work with the generators and uninterruptible power supplies, especially when it came to improving efficiency.

Prash Wimalaratnam | Global Data Center Lead | GSK