What will data center resiliency mean by 2030?
This is the first in a series of DCD>Think Tanks for 2021 on Data Centers of the Future that brings together leaders from the data center design and construction ecosystem to talk openly about the challenges the industry faces in meeting increasing capacity requirements whilst responding to new threats and demands. The series will look at resiliency, sustainability, adaptability and efficiency in the context of data center design.
The objective of this first closed-door virtual workshop is to explore why data center resiliency requirements need to evolve and how this can be done. With roundtables and breakout discussions we want to look at the challenge from different stakeholder perspectives and to define areas of common concern. We will use the findings to improve content programming over the coming months - DCD will create a written record of the meeting to share with the participants. The session will be held under the Chatham House Rule.
Agenda | 8th April, 2021
08.30 Welcome and introduction - George Rockett | DCD
08.40 What can we expect from software-defined power architectures - Ed Ansett | i3 Solutions
09.10 Roundtable: How is the idea of resiliency evolving?
09.40 Work group virtual breakout sessions
10:10 Share findings - agree on areas of further investigation
In partnership with Schneider Electric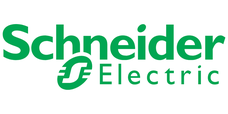 DCD would like to thank Schneider Electric for underwriting this series of special Think Tanks on the future of the data center industry. Further sessions are scheduled later in 2021. If you are a senior executive within the data center construction eco-system and would like participate in one of these events please email Nina Bernard.