Singapore
Watch sessions on-demand
The virtual conference for the ASEAN data center industry
Is RCM at the heart of the 24/7 data center?
This session took place on September 15, 2020
Please complete the following form to access the full presentation.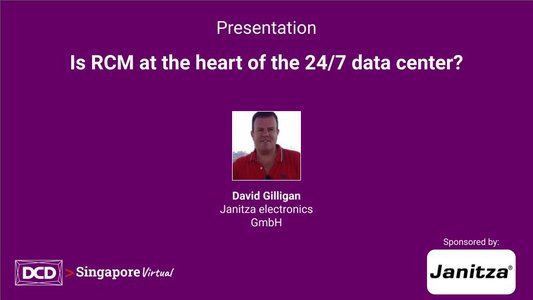 Is RCM at the heart of the 24/7 data center?
The core function of a data center's electrical system is to provide quality and reliable power to critical components in the data center. In support of this, a variety of systems are used to monitor the status of electrical feeds and measure at various points in the distribution system. While generally effective, some opportunities for increased reliability and safety are overlooked by not considering Residual Current Monitoring, or RCM.
This presentation will focus on RCM and how both hardware and software options can be adopted to deliver full data center electrical infrastructure monitoring.
Brought to You by