The Future of Data Centres in 2025
This session took place on September 17, 2019
Please complete the following form to access the full presentation.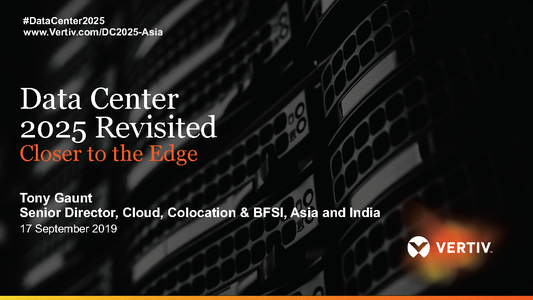 The Future of Data Centers in 2025
Analysts have identified Singapore as one of the most robust and mature data centre markets in Southeast Asia due to a largely favorable environment and ease of doing business. As Singapore continues to hone its digitization initiatives, it is perfect timing for us to take a step back and look at where the data centre industry is heading and how to best prepare for what lies ahead.
In this presentation, we will be sharing results of our Data Centre 2025 market analysis and where the industry is headed six years from now. The report looks at responses from over 800 data centre decision makers and operators and comes at a time where we are seeing comprehensive changes in the following: the size and scale of data centres; adoption of cloud computing as a standard business model; and edge, IoT and 5G – something which was not under consideration 5 years ago.
Speakers
Brought to You by