Tech Showcase: Cooling
This session took place on September 23, 2021
Please complete the following form to access the full presentation.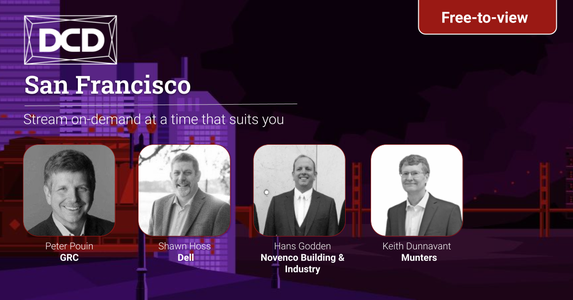 Tech Showcase: Cooling
A series of three quick-fire presentations showcasing the latest technologies to drive rapid innovation across data center cooling infrastructure.
Munters: Packaged economizer cooling systems: direct and indirect air-side economizers
This presentation will provide an executive summary of direct and indirect air-side packaged economizing systems. Direct air-side economizers, frequently deployed by Hyperscalers, cool using outdoor air when ambient conditions are favorable, and they are usually complemented by direct evaporative cooling components that provide the ability to adiabatically cool hot summer air. Indirect air-side economizers (IASE), in contrast, do not introduce outdoor air into the supply airstream. IASE systems use air-to-air heat exchangers to cool warm recirculating air, flowing through one side of the heat exchanger, using cooler scavenger outdoor air that passes through the opposite side of the heat exchanger. The scavenger side of the heat exchanger can be sprayed with water to provide Indirect Evaporative Cooling (IEC) to reduce peak power and energy use. Tune in to this talk to better understand which of these approaches may be right for cooling your facility.
Green Revolution Cooling: Enabling data centers to achieve real-world impact on greenhouse gas emissions
"It's no secret the data center industry is facing increasingly rigorous sustainability mandates—both internally and externally. Regulatory requirements, such as the Greenhouse Gas (GHG) Protocol, are requiring compliance with emissions standards encompassing everything from their supply chain to their own operations. This informative presentation by GRC and Dell explains how they've partnered to design, produce, and distribute solutions in a way that helps you meet these requirements. From their internal business practices to delivering industry-leading, efficient & cost-effective products, you'll discover how these two companies will enable you to run a greener operation in more ways than one."
Novenco: World-leading sustainable design in ventilation
The demand for more and faster data communication has resulted in a strong growth in the number of data centers, which increases the stress on global energy demands.
In the last 10 years, a lot of efforts have been done to bring down the PUE of Data Centres but as demand keeps growing – where the last 18 months also had a major contribution to – and data centers buildings get also closer to villages & cities, the request for products that can combine low energy consumption, low sound generation, as well as 98% recyclability rates, would be the dream for a sustainable Data Centre design.
Follow the NOVENCO session by Hans Godden, Director Product Management at NOVENCO, so we can make that dream become a reality.

Speakers
Brought to You by