Tech Showcase: Cabling
This session took place on September 21, 2021
Please complete the following form to access the full presentation.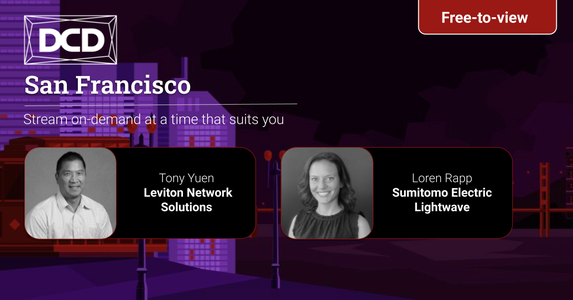 Tech Showcase: Cabling
A series of three quick-fire presentations showcasing the latest technologies to drive rapid innovation across cabling infrastructure.
Leviton: Reclaim Data Center Floor Space with the HDX Frame
To improve space efficiency and save on costs, many data center managers have implemented centralized fiber patching fields. The Leviton HDX Fiber Distribution Frame can help consolidate patching into an incredibly small footprint — one data center floor tile — while using a unique patch deck design for easy manageability. Learn about the benefits of a centralized patching architecture and fiber distribution frames to reduce overall floor space requirements and improve long-term savings.
Sumitomo Electric Lightwave: Ribbon Fiber Technology in Premise/Data Center Networks
abstract coming soon...
Brought to You by