Tech Showcase: Critical Power
—
A series of three quick-fire presentations showcasing the latest technologies to drive rapid innovation across critical power infrastructure.
Starline: Mitigating Arc Flash Hazards
Arc Flash hazards have existed as a leading cause of injury in electrical work for many years. Starline's comprehensive approach to procedures, equipment and components of arc flash safety can help limit that risk.
GRA in partnership with HITEC Power Protection: Data Center Infrastructure and Management Improvements: How new technologies and innovated processes are transforming the data center industry.
A premier data center provider located in San Francisco's Cloud Corridor realized their aging infrastructure was reaching the end of its useful lifecycle. The risk to operations was immense. What proceeded was a complete replacement of all their back up infrastructure. Which was subsequently halted by the onset of the COVID-19 pandemic. This story ends successfully. However, the journey to get there involved innovation of both technology and mindset.
Janitza: The latest development in power quality technology for your mid-level energy distribution.
Having a full window to view from, will give you a clearer picture of your landscape. The same principal goes with monitoring the quality of your mid-level power distribution. This is why Janitza has developed our latest smart meter, the UMG-96 PQ-L. This meter combines the necessary energy monitoring feature sets with the advantage of advanced power quality monitoring to help you protect your critical loads
This session took place on September 22, 2021
Please complete the following form to access the full presentation.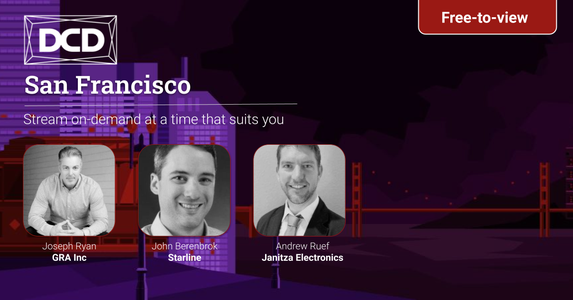 Tech Showcase: Critical Power