San Francisco
Watch sessions on-demand
The virtual conference for the hyperscale data center ecosystem
Tech Showcase - DCIM
This session took place on October 15, 2020
Please complete the following form to access the full presentation.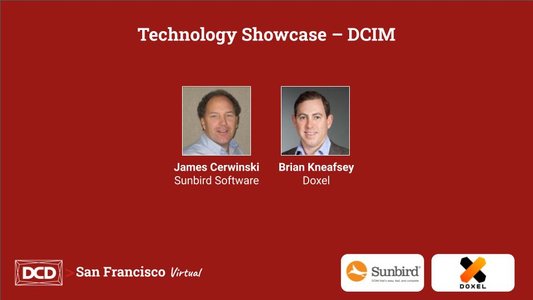 Tech Showcase - DCIM
3:00pm - Sunbird: Remote Data Center Management with 3D Visualization
Data centers are running at full speed with e-commerce transactions, video streaming and other digital services.  Running at full speed increases the probability of issues and the potential severity of each outage.  All this is happening very few people in the data center.  Data center professionals need a system of sensors and software to ensure uptime and efficient use of resources.  Better information and the ability to visualize the data center in 3D is the solution.  Join this session to learn more.
3:20pm - Doxel: AI for Construction - Information overload and how AI can help you make better, faster decisions
Doxel is a cloud based artificial intelligence software solution that tracks progress on construction sites through persistent site surveillance, proactively alerting teams when a project is at risk of running over budget or over schedule. Doxel provides real time alerts when issues occur along with actionable recommendations enabling project teams to nip problems in the bud, drive production to all-time highs and turn these problems into opportunities to become more efficient. Doxel's team consists of multiple computer vision and machine learning PhDs from organizations such as Stanford University, UC Berkeley, Google ATAP and Twitter. Doxel is backed by Andreessen Horowitz.
Brought to You by