San Francisco
Watch sessions on-demand
The virtual conference for the hyperscale data center ecosystem
Case study: The Google sustainability journey and new frontiers
—
Google has a longstanding commitment to climate action and environmental stewardship. Sustainability has been a core value since Google's founding. 
Our keynote speaker, Gary Demasi has led the Google journey for the last decade.  Under his leadership, his teams have delivered on twelve consecutive years of carbon neutrality and matched 100% of Google's global electricity consumption for the last two years with new renewable energy purchases, establishing Google as the largest corporate buyer of renewables in history.
Join this session to gain lessons learned and insights gleaned from Google's twelve-year journey and hear what's next as Google starts to provide "24/7 carbon free energy" to its global facilities.  This talk will  discuss in-depth the opportunities presented by data center sustainability principles, including economic and societal impacts, in addition to industry-leading environmental stewardship.
This session took place on October 16, 2020
Please complete the following form to access the full presentation.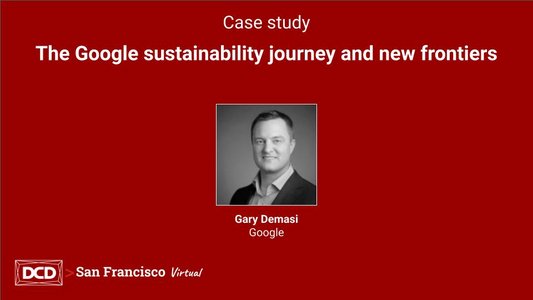 Case study: The Google sustainability journey and new frontiers