New York
Watch sessions on-demand
The virtual conference for the enterprise data center ecosystem
Behind the scenes: Lessons learned from the pandemic and its ongoing impact on the industry
This session took place on September 1, 2020
Please complete the following form to access the full presentation.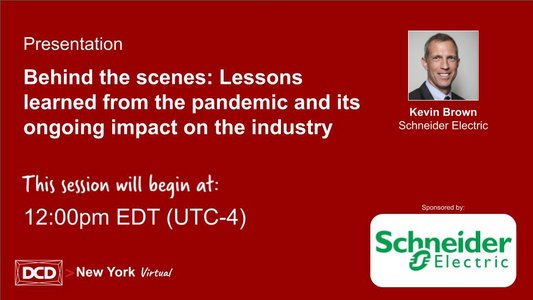 Behind the scenes: Lessons learned from the pandemic and its ongoing impact on the industry
Seemingly overnight, a global pandemic shifted the world from business as normal to business abnormal. The internet kept us connected as workers moved from offices to homes, and remote monitoring and management became critical.
Ensuring business continuity required heavy lifting behind the scenes with CIOs taking a lead role. Specifically, we will be sharing the experiences of Schneider Electric CIO Elizabeth Hackenson, who had the challenge of enabling workers across the globe to work from home.
This presentation will take a close look at the challenges the industry faced and overcame, and the changes being made as we move forward. And it will ask what the long-term IT implications may be as the pandemic continues to alter how we work and live in the new abnormal.
Brought to You by