The Data Center Business Case for Digitalization
—
Digitization of information in electrical systems can lead to increased visibility, safety and optimization of resources. Using the technology of ABB Ability™ for the electrical system and with a similar approach to both the heating, ventilation and air conditioning (HVAC) and IT portions of the data center, we can optimize performance. Let's take a look at why the data center makes an ideal test case for exploring preventive maintenance, machine learning, artificial intelligence (AI) on complex systems and ultimately business transformation. 
This session took place on April 10, 2019
Please complete the following form to access the full presentation.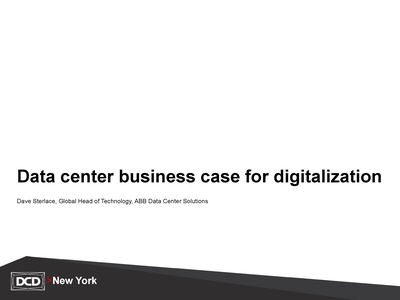 The Data Center Business Case for Digitalization