Top trends impacting data centers today
This session took place on November 5, 2019
Please complete the following form to access the full presentation.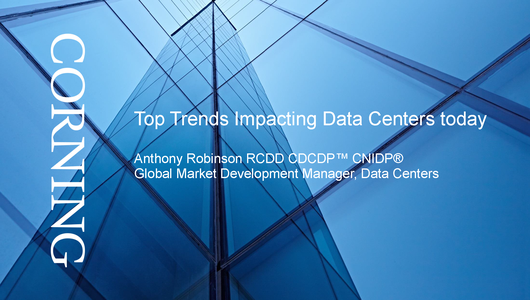 Top trends impacting data centers today
With the continued expansion and growth in the data center, a well-planned cabling infrastructure is critical. Trends and technologies are not only driving major changes in our everyday lives, they are also forcing data center owners and operators to evolve, or risk being left behind.
This presentation looks at the current landscape from hyperscale to edge data centers and the impact speed and bandwidth demand have on the network infrastructure inside facilities or on campus connectivity.
Speakers
Brought to You by