Keeping IT Cool: Immersion Special
Watch this broadcast
The Data Center Cooling Channel
Panel: Delivering sustainable and reliable results by leveraging immersion cooling
This session took place on May 4, 2023
Please complete the following form to access the full presentation.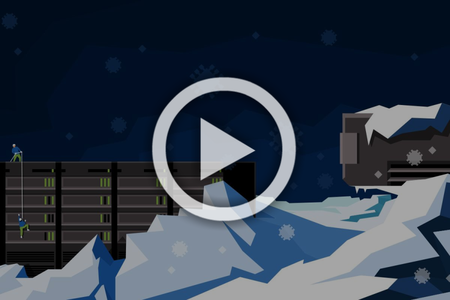 Panel: Delivering sustainable and reliable results by leveraging immersion cooling
This broadcast will be streaming live at 9am ET on the 4th of May as part of the DCD>Keeping IT Cool Immersion Special, or you can watch this broadcast now using the on-demand links below.
Immersion cooling is not new, but as IT workloads continue to densify, the move towards more effective cooling techniques has become a necessity. Whilst the need for immersion is clear, the path to adoption is still a discovery for first time users. With immersion cooling being a cross over solution between cooling and IT, there are different components and perspectives to what makes an immersion cooling project successful. Operational readiness is something that starts with selecting the right solution, all the way down to the ideal situation: an optimized facility. The right immersion cooling solution is always a system where the cooling solution, the dielectric fluid and the compute hardware are integrated from a business, operational and technical perspective. During this episode Asperitas will explore viewpoints from the different stakeholders and dive into which role they play, what it is they support and offer users and where they see immersion cooling moving towards.

This session will dive into how datacentres can implement immersion cooling systems in an intelligent and systematic manner. By leveraging their robust plug and play solution, datacentres can reap the benefits of a scalable solution that is reliable, energy efficient and ideal for demanding workloads. This episode will showcase how through appropriate education and training, as well as knowledge of not just the tank but the IT that it holds, Asperitas can streamline immersion cooling deployments with minimal threats to current and future uptime.
Speakers
Brought to You by