Tech showcase: Innovations in cooling
This session took place on July 15, 2021
Please complete the following form to access the full presentation.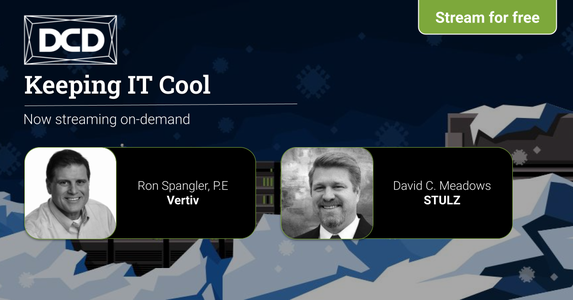 Tech showcase: Innovations in cooling
Vertiv - Enabling more efficient and sustainable data center thermal management
The last 10 years have seen considerable advances in efficient data center thermal management. Now, as hyperscale operators announce ambitious plans to become carbon neutral and data center water consumption becomes a more pressing issue, new innovations are being introduced to enhance the sustainability of data center thermal management in new ways.
In this session, Ron Spangler, an expert on thermal management at Vertiv, will discuss:
Benefits of slab floor data centers compared to raised floor data centers
How variable capacity systems can reduce energy consumption
Eliminating water use in data center sustainability programs without compromising energy efficiency goals
What the growth in liquid cooling means for data center energy consumption.
STULZ - Direct Liquid Cooling: CAPEX and OPEX, the Complete ROI Story
An in-depth analysis of the capital and operating costs associated with two vastly different 1-megawatt cooling solutions.  
The first being a traditional computer room air conditioners with water side economization, the second being a water cooled solution using readily available "off the shelf" direct liquid to chip servers. The presentation will show that the higher first cost of the liquid cooled server solution is rapidly offset by the reduced operating costs that are achieved using the direct liquid to chip technology. This difference provides ROI's typically in less than 24 months. We will also investigate the "hidden" savings associated with direct liquid cooling.