Increasing server densities and the impact on heat rejection and free cooling
This session took place on August 4, 2020
Please complete the following form to access the full presentation.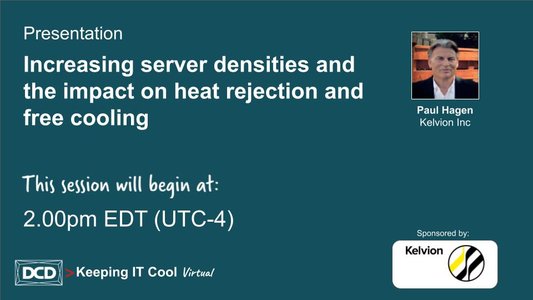 Increasing server densities and the impact on heat rejection and free cooling
Traditional legacy data center design faces many challenges as we see more installations of higher density servers. Typical legacy sites were built for future customers (build it and they will come), but oversizing of equipment and running at partial load makes this more challenging, especially when coupled with the limitations for cooling around raised floors.
This presentation will examine the impact of increasing densities on the data center, providing an overview of traditional cooling technologies and the types of free cooling and considerations around this. This session will also showcase free cooling case studies based on increasing server temperatures. Gain insight into industry metrics and heat rejection trends for higher server densities, and take away some best design practices.
Speakers
Brought to You by