Global trends to watch in Africa
This session took place on August 25, 2021
Please complete the following form to access the full presentation.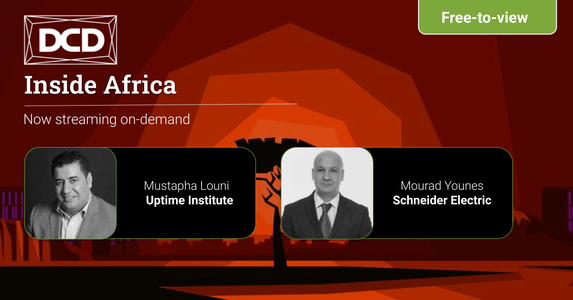 Global trends to watch in Africa
11:00am Post-COVID Africa - Data center market development trends and emerging technologies
The global pandemic has more than proved the criticality of digital transformation in a time of crisis. Cloud, 5G and edge are all here and now, so how has the pandemic affected the data center industry globally? And what does this mean for Africa, tipped for huge growth, as one of the largest untapped markets of new technology users in the world?
This presentation will share what the experts at Schneider Electric have learnt from operating during the pandemic. Our speaker will examine the African market challenges and opportunities, highlighting which technologies will help fulfil the requirements of this growing market. From the renewable revolution and cleantech, to remote monitoring and investment in connectivity, find out where we will see the most innovation and opportunity.
Mourad Younes | Schneider Electric
11:20am Uptime Institute Insights: From power availability to standards - Africa's technology trends and challenges
Digital transformation and the enterprise demand for cloud and colocation services is relatively new to Africa as a whole, but parts of the continent are ripe for digitization and transformation. Network investments are underway and the drive for fiber is helping to set the gears in motion even faster, and mobile internet penetration is climbing with quite a number of infrastructure partners from China Mobile to Orange, MTN, Telecom Egypt and more. And, government initiatives for digitization are strong – from Kenya to Egypt, Nigeria, and Botswana – and while South Africa has been leading the charge, new diverse investments are spreading in both west and east African business parks.
Mustapha Louni will discuss the opportunity and the challenges ahead – from lack of IT skills to the need for consultant and engineering firms, power availability and the need for standards for facilities and operations.
Mustapha Louni | Uptime Institute
Brought to You by