Setting standards for the edge data center: a technical guide
This session took place on October 22, 2019
Please complete the following form to access the full presentation.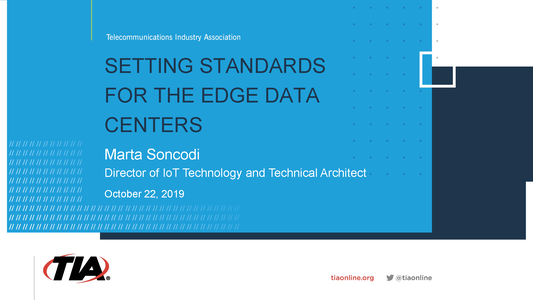 Setting standards for the edge data center: a technical guide
Bell Labs predicted that 60% of servers would be placed in an edge data center by 2025. The architecture which introduces thousands of edge data centers to our nation will need to find ways to optimize capital costs, operational complexity and speed to market – and most importantly minimize the environmental impact of localized infrastructure. There is no doubt that current industry guidelines will speed up successful design deployments while maintaining an appropriate eye on the cost of the edge data resources but the industry is in need of technical standards to guide edge data center design and development and allow certification for interoperability. We will highlight why open standards, multi-tenancy, and standards-based certification, among other factors, need to be translated to the edge in a manner that supports mass geographic distribution.