Connecting to the edge: deploy compute capabilities nearly anywhere
This session took place on October 22, 2019
Please complete the following form to access the full presentation.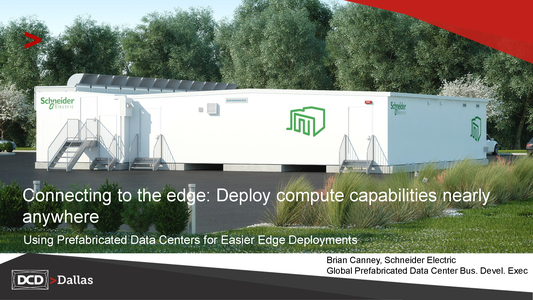 Connecting to the edge: deploy compute capabilities nearly anywhere
IT megatrends, including private clouds, IoT, and edge computing, are driving the way we run our businesses today - making operations faster, more efficient and much more effective. However, those same technology advancements also present real challenges for the data center industry.  Many colocation providers & telcos are faced with how to quickly and effectively implement these technologies and do so, in many cases, in remote and sometimes difficult to access areas.  The answer is to implement a prefabricated data center, capable of being installed and operated in remote areas, providing safe, secure and reliable support.  This session will address how the latest evolution of modular data centers are helping colos & telcos to address their capacity needs and overcome deployment challenges in tier 2 and 3 markets.
Brought to You by