Cooling Innovation Day
The Data Center Cooling Channel
The critical role of holistic data center design in meeting the demands of AI
This innovation day will take a deep dive on the evolving demand for compute-intensive workloads, driven by AI, exploring how data centers are innovating their infrastructure design to develop a holistic strategy, capable of dealing with future demand.
In particular, this broadcast will shed light on best practices for integrating new technologies into a facility, highlighting the design considerations for different types of businesses, and draw on real life projects to provide insights for attendees to streamline their data center architecture to accommodate the proliferation of AI workloads.
Episodes streaming on-demand
Schedule Overview
| Time | Session |
| --- | --- |
| 09:00 – 12:00 | Episodes streaming on-demand |
In partnership with Vertiv: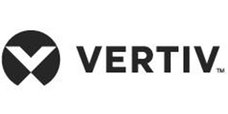 Vertiv solves the most important challenges facing today's data centers, communication networks, and commercial and industrial facilities with power, cooling, and IT solutions and services that extend from the cloud to the edge. Headquartered in Columbus, Ohio, Vertiv employs approximately 20,000 people and does business in more than 130 countries.