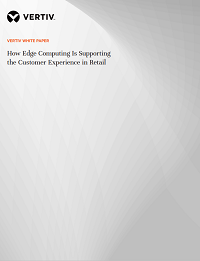 The infrastructure to support digital retail applications heavily relies on edge computing power that is close to the customer. Edge computing helps reduce latency and provides a more seamless shopping experience.
However, enabling these applications presents many challenges when it comes to protecting edge IT systems and dealing with the complexities of an ever-expanding edge of network. It requires retail IT management teams to find the right equipment to ensure continuity, enable growth, and simplify asset management.
Download this whitepaper to read two case studies on successful Edge deployment. These include the stories of how one of the world's most iconic retail brands and a German-based discount supermarket chain upgraded their IT infrastructure and delivered superior online and in-store customer experiences.