Building at Scale | Europe | Watch on-demand
Stream on-demand
The Data Center Construction Channel
Tech showcase: Innovations in data center build & networks
This session took place on December 1, 2022
Please complete the following form to access the full presentation.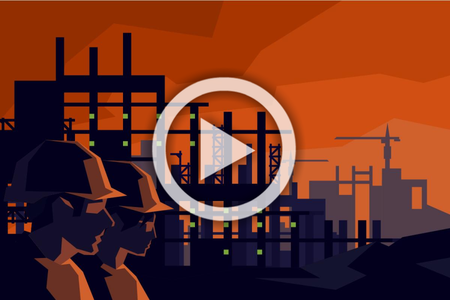 Tech showcase: Innovations in data center build & networks
This episode is now available to stream on-demand using the form below.
Panduit: Increase speed and efficiency in building at scale using preconfigured solutions
The continuing increase in compute density coupled with supply chain disruption across the technology industry is hampering many data centers and customer organisations' ability to scale as and when necessary. An essential component in building at scale is a supplier's capability, understanding and willingness to collaborate to simplify supply chain logistics and deliver specified product levels to delivery timescales.
Panduit's sustainability ambitions have redoubled its efforts to work closely with manufacturers, integrators, installers, and data center customers to develop new processes, working together to increase delivery efficiency and installation of critical IT infrastructure. A prime example of this is the one SKU for specific use cabinets, and can include complete cabinet builds and ITE components, including, switches, connectivity, PDUs and servers. Supplying cabinets that have a dynamic load rating streamlines the build for the Systems Integrator. This capability simplifies customer ordering, logistics, delivery, and it speeds onsite deployment, while also greatly reducing packaging and waste.
With so many pressures on data centers to increase energy and cost efficiency, while demonstrating implementation of sustainability measures, Panduit is innovating its capabilities to be a collaboration partner for its increasing numbers of data centers customers.
Commscope: Datacenter connectivity - Terabit Ethernet on the Horizon
Data center demands have soared and the industry continues to respond to an increase in economic life online by building new data centers and investing in ways to dramatically increase capacity. Data center managers will have to respond to the exponential increase in demand they are experiencing for computing power, by facilitating migration to much higher speeds. It is critical that attention is maintained on energy usage and space requirements as we move toward terabit speeds. The next generation of networks needs to be engineered to ensure data center operators can maximize existing infrastructure investments while preparing for future applications in a smarter and more efficient manner.
CommScope leads the charge to respond to the asks of migration and efficiency through its new fiber optic platform Propel. Propel facilitates the modernization of the network, introducing a 16-fiber cabling to support the fast growing 400 Gbps and 800 Gbps speeds, as well as emerging 1.6 Tbps speeds. This enables leading edge network architectures to deliver greater capacity to end devices with increased efficiency, saving time and energy while also greatly reducing the cost per gigabit.
Speakers