Enterprises are moving substantial workloads to the cloud, but even the largest and most ambitious public cloud players have acknowledged they can't completely replace in-house facilities. Hybrid deployments are inevitable, and they have responded with their own adjunct products offering on-premise capacity: offerings such as Microsoft's Azure Stack, Google's Kubernetes On-Prem and Alibaba Cloud's Apsara Stack.
New data centers continues are being built at a furious pace, especially in fast-developing markets such as the Asia Pacific (APAC) region. Alongside this, older and existing facilities may be losing their luster, leading their owners to consolidate, replace or at the very least upgrade them. .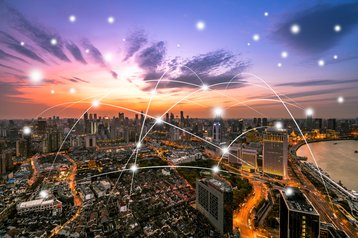 Changing needs
"Some of the older colocation facilities in Asia have significant challenges with today's technology platforms because they were not purpose-built facilities," said Clement Goh, who recently became CEO of Southeast Asia at colocation giant STT GDC.
"We see a great deal of expansion of new facilities across the region. This is especially so in the data center hubs of Singapore, Hong Kong and Mumbai, where market demand is strong, and customers are always looking for scalability and flexibility to support their expanding operations," he said.
Tony Gaunt, the Vertiv senior director of cloud and colocation in Asia sees enterprises leaning towards a new generation of data centers to meet their newly evolved demands.
"This is particularly true for Singapore and Hong Kong where we see those organizations with multiple data centers continuing to consolidate their internal IT resources; transitioning what they can to the cloud or [colocation providers] while downsizing and leveraging rapid deployment configurations that can scale quickly," he told DCD.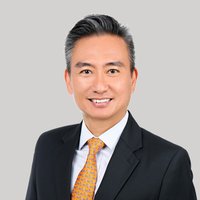 The rise of hyperscale
Aside from changing needs, the road to obsolescence is also accelerated by the emergence of new technologies and developments such as the hyperscale data center. For instance, Singapore-based AirTrunk just last month announced a US$621 million financing round for an expansion of its Australia facilities, as well as across key APAC markets.
"There is a visible shift towards hyperscale data centers driven largely by increased Internet penetration, digital transformation across the region, regulatory demands and the rollout of technologies such as 5G mobile networks," acknowledged Goh, referring to research from Cisco that predicted around 70 hyperscale data centers across APAC over the next three years.
But while mature markets such as Singapore, Japan and Australia are firmly on the hyperscale bandwagon, adoption is hardly linear across the region. Emerging markets such as Indonesia and Vietnam may not yet have the infrastructure to support the operation of hyperscale data centers, observed Goh.
"The challenge for data center operators is planning for capacity in these markets for when growth does indeed take off but balancing that with the realities of an investment plan," he said.
To move or to stay
While he agrees that ageing facilities is an issue, Dennis Kom, who heads global and strategic accounts in APAC at Corning Optical Communications, pointed to a shortage of skilled data center staff to maintain data center facilities as another challenge. He notes that this can result in insufficient attention to evolving needs, much less a wholesale migration.
"Operation and maintenance of a data center encompasses multi-disciplinary engineering skillsets… this can mean that all effort and time is spent on managing day-to-day operations, with little planning to address growing future demand and capacity requirements," said Kom.
Ultimately, the decision about whether enterprises should migrate or hunker down with what they have boils down to whether existing facilities are able to meet their existing and future requirements, says Goh, who ticked off considerations such as reliability, security and cost-competitiveness.
But is it possible to optimize existing deployments in meaningful ways? Vertiv's Gaunt thinks so, albeit by a process of selective upgrades: "In certain cases, upgrading an existing or legacy data center is possible. This can be done through optimization services that strategically identify certain power and thermal management upgrades that can be undertaken without breaking the bank."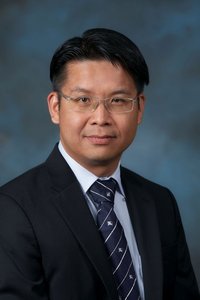 Upgrading in progress
According to Gaunt, an Australian organization that underwent a major data center reorganization migrated muc nof its IT hardware from a Sydney self-operated data center to an offshore location. As its old facility emptied, it became more inefficient, in energy and thermal terms. Vertiv was roped in, with a result: energy consumption efficiency improved by as much as a third.
Gaunt says technologies such as lithium ion batteries and supply air control have gained considerable interest. "The challenge faced is concentrated on retaining operations and provisioning time and space to perform the upgrades," he said, noting that optimization has a lower impact on operations.
Within the network, Kom pointed to the availability of newer fiber optic cables that can fit as many as 3,456 fibers within standard duct systems for increased bandwidth with minimum efforts. Moreover, the deployment of Base-8 connectivity – championed by Corning – can up fiber utilization and reduce TCO by doing away the need for additional conversion modules, he said.
Finally, some facilities can benefit from a shift to newer paradigms, such as by adopting a spine and leaf approach to facilitate higher connectivity density, says Kom. "[A] migration to 2-tier spine-and-leaf can be achieved without large capital investment or the disruption from re-digging trenches for new ducts. Installation and cable restoration in the event of cuts is also faster, thus greatly reducing the cost of installation, manpower deployment and downtime."
"Asia-Pacific's strong economic growth will continue to fuel demand for data centers that can effectively manage the growing volumes of data streaming in. [And as] data center facilities near capacity, businesses are challenged with migrating to a new data center in view of major considerations such as manpower, cost, reliability and uptime," summed up Kom.