Data centers are expanding at a mind-boggling rate. The global colocation market is expected to grow to $50.18 billion by the end of 2020, and regional data center hubs are adding capacity at record rates.
In the US, around 400MW is being built per year, while Europe has been adding around 175MW of new data center capacity per year for some time, just in its four largest markets. These figures come from property specialists like CBRE and Jones Lang LaSalle (JLL): speaking at DCD's London event, Andrew Jay, chief executive of CBRE, said the number of new buildings is increasing, as cloud players buy bigger chunks of capacity: "The big hyperscale guys are talking 500MW in 24 months [in Europe]. That's a paradigm shift."
Power hungry
This is alarming: feeding this demand can seem like an impossible task. But it may also be blinding us to a giant sub-sector of the market: namely, modernization. While the industry is concentrating on building new facilities, what happens when the sites we already have need to be upgraded?
IT equipment in a data center will need replacing, perhaps every three to five years. The mechanical and electrical parts of the facility have a longer lifetime, perhaps ten to twenty years.
But during this time, they will also need maintenance, and eventually, replacement and upgrading. And these jobs will impact the whole data center.
No one seems to have clear figures on the size of the upgrade and modernization market, perhaps because it is hard to define. Some routine work carried out during the lifetime of the data center can fall into the category of upgrades: projects such as checking and improving the airflow by using blanking plates, brush strips and other components.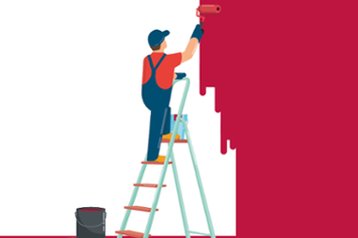 Some "upgrades" can actually take place before the data center is even built. "It's far more effective to upgrade a facility when it only exists on paper," one professional told me. This is much more likely to happen to enterprise facilities, where the project may have a long timescale, and the company's requirements may change during the planning process, for instance, because of a merger or a change in business model.
Some upgrades are more substantial, either altering the containment plan in the data center, or adding capacity by changing or upgrading the cooling and power infrastructure.
Modern IT is likely to have greater power density in the racks, and operators are beginning to run their kit at higher temperatures to reduce their cooling bills. This means that an upgrade may require different power distribution - and the addition of bigger power feeds - as well as a change in cooling systems.
Modern upgrades can go as far as adding a modular "pod" unit inside the building, or placing a new modular building or containerized data center alongside it, in the car park. As these modular approaches often bring their own containment and their own power and cooling systems, they may actually have less impact on the existing data center.
Rip it up, start again
Other types of upgrades take place inside the existing shell, but have a profound effect on the resulting facility. These include virtually ripping out and replacing the data center, effectively creating a brand new space within the current building.
One common factor with most modernization projects is that the business service is live already, and must be kept online. Data centers are live 24 hours a day, often delivering services which are financially important. This means that it can become necessary to upgrade the site without interrupting its operation.
For a large upgrade, it is likely to be be necessary to move the IT load out completely. At this stage, you really are effectively doing a new build. And if you find somewhere good to place your IT on a temporary basis, why not consider keeping it there?
Upgrading a live site is fraught with difficulties. There are risks to human life here, if active power systems are being worked on. Even if it is Tier III certified and has two concurrently maintainable power and cooling paths, a planned upgrade will involve powering these down and replacing them one at a time. If nothing else, an upgrade can be a good test of the reliability of the facility.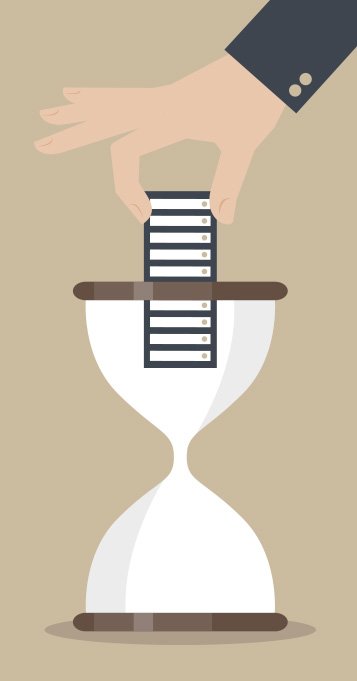 Malcolm Howe leads the critical systems team at engineering firm Cundall. He spoke from experience for a DCD feature on data center life cycles: "Any interruption to power and cooling systems creates risk. You can work on one path, while the facility hangs off the other. But you need to choreograph it so you don't drop the load."
The site may need temporary power and cooling during an upgrade, which increases the risk associated with the procedure.
Data centers in prime locations may be more likely to have upgrades, instead of being shut down at the end of the lifecycle of the original build. This is particularly true of data centers in large cities.
One more thing is certain about data center modernization: by definition, it will change. The sites that are being upgraded today had their technology installed ten or more years ago, and will be brought up to speed with current best practices.
The facilities built today should be much more upgradeable in the future. Aisles that ensure good containment can be upgraded more easily, and the whole facility is likely to have been constructed in a modular way. Pod designs for rack hardware will be replaceable, and placing mechanical and electrical equipment on a skid is intended to simplify configuration and delivery, but it should also make it easier to upgrade or replace.
It's good to know that the process of upgrading is itself being modernized.
This feature appeared in the February issue of DCD Magazine. Subscribe for free today: