Hewlett-Packard is positioning its Helion cloud as the foundation for feature-rich public clouds, contrasting them with simple, cheap, monolithic Infrastructure-as-a-Service offerings from the likes of Amazon, Microsoft and Google.
The company doesn't run its own public cloud outside the US. Instead, it relies on a network of partners that build their clouds using Helion – an OpenStack distribution with HP products bolted on, launched in May 2014.
The Helion Network – currently still in a 'proof of concept' stage, is essentially a global cloud marketplace where HP acts as the broker. And this broker needs more partners - this was the message from the stage at the HP Helion Roadshow in London, an event which is visiting 15 major cities across Europe in the next few months.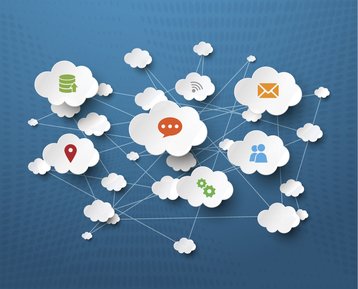 Above and beyond
HP wants to encourage a new generation of cloud service providers, all obviously using Helion. But in order to succeed, it needs to give them a way to compete against public cloud juggernauts.
The company knows it can't beat them on price – Fabien Niget, European cloud business developer at HP, said Amazon has cut its cloud prices 44 times in the space of just six years, so entering the market as a pure Infrastructure-as-a-Service provider is not sufficiently profitable anymore.
He advised aspiring cloud service providers to invest in infrastructure that costs more, but delivers more value to the end-user. This way, they can capitalize on features that are missing from AWS – for example Platform-as-a-Service (PaaS), Software-as-a-Service (SaaS), online marketplaces and compliance with standards like SSAE16, SOX or HIPAA. Being local to a geographic market and aware of its regulatory landscape is also a strength that can't be matched by larger players.
HP says it can design and install complete public cloud solutions based on Helion that take advantage of all of the above. And if it doesn't make a product you're after, it certifies an independent software vendor, like it did with Hortonworks for Hadoop analytics. And here, we get to one of the most important but easily overlooked elements of the Helion Network – HP consulting.
At the end of 2014, CEO Meg Whitman used the opening keynote of the annual HP Discover conference in Barcelona to highlight the importance of services division for the future of the company. It sounded unusual at the time – after all, many see HP primarily as a hardware vendor – but today, it starts to make more sense.
HP says its consultants can talk the partner through things like margins, carry out simulations for the next 4-5 years and make sure they have the right tools to turn a profit. The aim is to make cloud reselling as simple as possible.
"I'm sure we can beat the competition and build very successful, very profitable solutions," said Niget.
Like a dating agency
The Helion Network currently operates as a 'proof of concept', expecting to expand its membership in June. No actual cloud brokering will take place until the second phase of the project – and just when that will happen is still a mystery.
And yet, there are sub-projects already running within the Helion Network itself, for example Cloud28+, a federation of cloud providers based in the EU that launched its first website earlier this week.
"We are really supporting the goal of European Commission to drive adoption of cloud in Europe, by letting people find trusted clouds," explained Colin l'Anson, distinguished technologist at HP.
"We work through our broker. That broker allows us to state for each service provider, what it is they do that makes them trusted. We put that into the service catalog, we build a catalog of catalogs and then people can come along and search, test and use [the service].
"Honestly, this is like a dating agency search. You spell out what you want from your date, and it looks at all the possible candidates sitting out there."
HP plans to launch similar initiatives in other parts of the world – Japan and some of the African countries have already expressed interest.
Earlier this week, HP announced it has been selected as the principal IT partner of the STORM Clouds, a European Commission project which will set up frameworks for the provision of cloud-based services for regional governments. It is very likely that these projects will also be based on Helion.