Earlier this month Equinix announced it was acquiring four Entel data centers in Chile and Peru for $705 million.
The transaction, due to close in Q2 of 2022, includes three data centers in Santiago, Chile; the transaction may also include one data center in Lima, Peru, pending the finalization of a definitive agreement.
As well as the current customer base and portfolio, Equinix said the transaction includes "significant expansion capacity" for future growth in Santiago.
Equinix's existing data center presence in LatAm includes facilities in Sao Paulo and Rio de Janeiro, Brazil; Bogota, Colombia; and Mexico City and Monterrey, Mexico.
In this interview, DCD Spain chats with Amet Novillo, managing director of Equinix Mexico, about the four recently purchased data centers and the importance of the countries where they are located.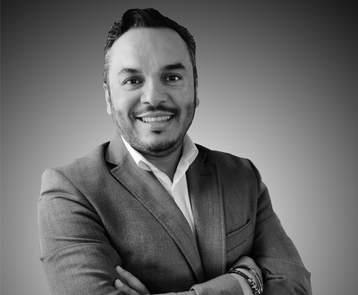 DCD: What does the purchase of these four Entel data centers entail?
Amet Novillo: This acquisition underpins and confirms Equinix's strategy and commitment to growth in Latin America. Chile is a great country to make this purchase, as is Peru.
In this way, Latin American companies have the opportunity to connect to many networks, to many cloud providers, carriers, international networks. Also, get on the Internet, and the interconnection; because although the facilities bought are in Chile and Peru, the benefits are for all the surrounding countries and they can get on the digital transformation quickly.
The growth expected from companies that transform digitally and the economic benefits is high and underpins growth, something that helps create jobs, economic development, and has other advantages and actions related to this.
What main reasons have led you to make this purchase?
Chile is becoming a very important technology hub and there are many cloud providers that are bringing their infrastructure to Chile for many reasons. Chile makes it easier to do business and greatly supports the opening of cloud providers, it is access to submarine cables where we can have more interconnection.
Entel's data centers are well-built and well-operated infrastructures. By joining the partnership we have in LatAm, we complement our products and services. Entel will focus more on its business, and we on the data centers.
Does the purchase of these data centers have anything to do with the fact that you wanted to expand to Chile and Peru? What do these two countries bring or represent?
There is potential growth for LatAm. In our interconnection volume 5, we commented that the region's traffic will grow more than 50 percent until 2024. LatAm represents 9 percent of world traffic. That growth potential that you have together with the current market is the perfect combination for us to see global growth.
But IDC also sees it: the spending of companies in Latin America is expected to reach $8.57 billion dollars in 2024 and in Chile it is expected to double in size in the same period.
Furthermore, between 2020 and 2024, IDC anticipates that cloud spending in Chile will increase by 34.6 percent. It is a well-located and politically calm country, in addition to being a connectivity port where submarine cables land. This, added to the fact that Chile is the country with the fourth-highest GDP, is a great business opportunity.
Peru is an excellent business, we are considering a data center there, due to its proximity to Chile and southern countries, it is also a service hoarding hub. We see a great opportunity to connect all the southern countries and be able to concentrate traffic. Peru has a large facility in Lima, a fairly robust level of redundancy, and an interconnection point to provide services.
What are the characteristics of these four data centers?
Ciudad de los Valles is the largest multi-user data center in Santiago. It has great growth potential, there is land and possibilities to expand it. That is what we base our current growth on.
The second is Santiago Downtown. It is a facility with a high density of networks, it is located next to the Entel Tower, a key place in the market and very close to the Government House of Chile, with a reinforced security environment.
The third is Longovilo and it is on the outskirts of the city, very focused on backups. Because it is outside the city, many companies use it as a disaster facility.
The room is located in the capital of Peru, in Lima, and is certified by the Uptime Institute.
The four data centers have access to renewable energy: wind, for example, which allows us to align with the corporate strategy of reaching 100 percent renewable energy by 2030, fulfilling its commitment to RE100.
You just bought these four infrastructures and the transaction will be completed in the second half of the year. So, what will be the next steps until you start operating them?
Other reviews of government issues, company creation, and taxes enter the process. These infrastructures will continue to be operated by Entel and when the purchase is completed, control will be moved to Equinix.
Approximately 120 Entel employees and contractors will become Equinix employees or contractors under the terms of the agreement. In addition, the more than 100 Entel clients, who currently have contracted services in the four data centers, will become Equinix customers.
This article first appeared on our Spanish Edition.