British managed IT and cloud provider SysGroup has agreed to acquire Certus IT for $10.3 million (£8 million).
The deal will expand SysGroup's data center footprint, with Certus IT running an 80-rack suite located in the 250,000 square foot Next Generation Data facility in Newport, South Wales.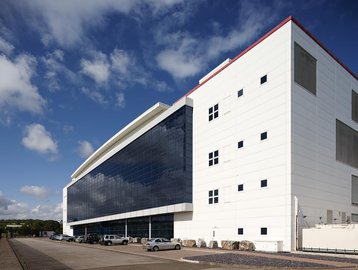 Seventh acquisition in five years
SysGroup is headquartered in Liverpool, with offices in Telford, London and Coventry. The deal with Certus IT will be the group's seventh acquisition in the past five years.
Certus IT is a consultancy and cloud service provider based in South Wales, with customers including Admiral, Confused.com and law firm Hugh James.
In 2015, the company was named the Dell EMC Cloud Partner of the Year, and the acquisition will bring Dell EMC Gold Partner status to the enlarged group.
Adam Binks, CEO of SysGroup, said: "I am delighted to be welcoming both the Certus IT team and its customers to the SysGroup family. The addition of Certus IT to the group represents a step-change regarding the scale of the business, better positioning SysGroup to penetrate our target market and drive further growth. This acquisition fits within our strategy of growing the business organically and through strategic acquisitions, and we are excited by the prospects that lie ahead."
The company added that it has raised $12.8m from the capital markets, which, in addition to its new $6.4m banking facility from Santander, will enable greater potential for complementary future acquisitions.
"We are excited to be joining forces with SysGroup and look forward to continuing our growth and enhancing our market strength as a combined entity," said Paul Brown, CEO of Certus IT.