The Wrexham Maelor Hospital in Wales has deployed a small on-site data center designed by Secure IT Environments (SITE).
The hospital is part of the Betsi Cadwaladr University Health Board (BCUHB), the largest health organization in Wales, UK.
Health check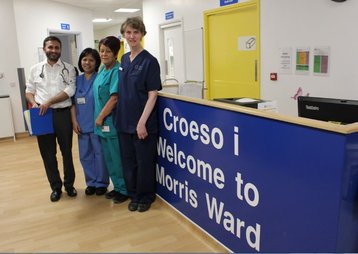 The data center has an internal footprint of 12x10 meters, and consists of 16x19" cabinets (providing 672U spaces), raised access flooring, cold aisle containment, overhead power supply system, Novec fire suppression and VESDA detection system, DCIM environmental monitoring of the room and infrastructure, access control and CCTV.
"Our data centers play a critical role in the running of our hospitals, supporting our wide-ranging clinical and business activities," Sion Jones, head of information & communication technology for the Health Board, said.
"It is strategically essential that we maintain fit-for-purpose data center facilities to host the many and varied systems that exist in a modern NHS ICT infrastructure. SITE has worked with the board on several projects and consistently proven to be an excellent partner, delivering to the very high standards and specification we expect in just 12 weeks."
SITE will provide maintenance and support services for the next three years.
Chris Wellfair, projects director at SITE, said: "Through decades of experience we have learnt what it takes to deliver the highest standards of design, resilience security, and energy efficiency that are needed in hospital settings. The new data center will be at the heart of the daily running of the hospital, helping staff and clinicians continue to deliver the highest standards of care."