After accusing them of fraud for years, Hewlett-Packard has finally sued the former leadership of Autonomy – a British analytics software company which it acquired in October 2011 for $11 billion.
A year later, HP had to write down $8.8 billion in company value, claiming that Autonomy had massively overstated its revenues. Now, it has asked London's Chancery Division High Court for $5.1 billion in damages.
The former executives led by Autonomy co-founder Mihael 'Mike' Lynch have promptly countersued, denying any wrongdoing and demanding at least £100 million as compensation for the damage HP has dealt to their reputation.
In 2012, investors filed several lawsuits against HP, alleging that it knew about Autonomy's unreliable financial statements but withheld this information.
Lynching Lynch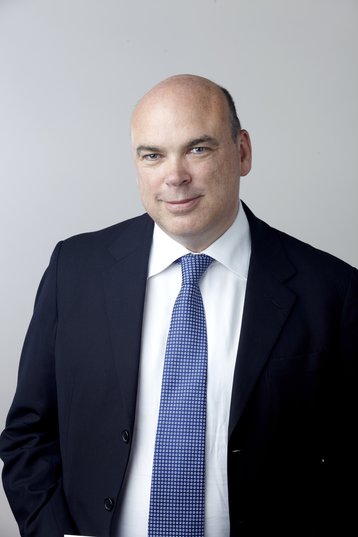 Autonomy was widely considered to be the largest and most successful software company to ever emerge from the UK. HP hoped it could help it establish itself as a software vendor, as the luster of the PC market continued to fade.
But soon after the acquisition was complete, HP claimed it found irregularities on the company's books - to the tune of about $5 billion.
As far back as 2012, the company openly stated that Autonomy's former management team had used "accounting improprieties, misrepresentations and disclosure failures to inflate the underlying financial metrics of the company, prior to Autonomy's acquisition by HP. These efforts appear to have been a willful effort to mislead investors and potential buyers, and severely impacted HP management's ability to fairly value Autonomy at the time of the deal."
Meanwhile Lynch, who left the company in May 2012 after becoming a billionaire, has always maintained that it was HP that ran Autonomy into the ground. He suggested that it fell victim to internal power struggles – after all, it was acquired around the time Leo Apotheker was ousted as the CEO and replaced by Meg Whitman.
On Monday, HP has finally taken decisive action: "HP can confirm that, on March 30, a Claim Form was filed against Michael Lynch and Sushovan Hussain alleging they engaged in fraudulent activities while executives at Autonomy. The lawsuit seeks damages from them of approximately $5.1 billion. HP will not comment further until the proceedings have been served on the defendants."
Lynch published his reply on AutonomyAcccounts.org – the website that has been serving as a public forum for former Autonomy leadership.
"The former management of Autonomy announces today they will file claims against HP for loss and damage caused by false and negligent statements made against them by HP on 20 November 2012 and in HP's subsequent smear campaign. Former Autonomy CEO Mike Lynch's claim, which is likely to be in excess of £100 million, will be filed in the UK," wrote Lynch.