Ing. Jorge L. Balcells
Regional Sales Manager | Latin America

, Tate Inc.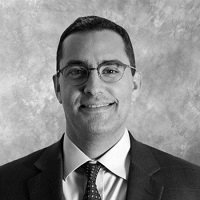 Mr. Balcells is currently acting Regional Sales Manager for Tate, Inc. in Latin America. He has over 25 years' experience in the Data Center Industry, 15 of those years on the design and operations teams on colocation and enterprise data centers. His responsibilities have included thought-leadership for future data center design, as well as operational best practices. In these roles, he has led global teams in manufacturing, design, commissioning, and operation of data centers across four continents. He was responsible for the cooling design of the first @.gov purpose-built 60MW datacenter for the US Govt. in 2009. He also led the Mechanical Engineering Design team for the Disney Shanghai Datacenter in 2012, and for a Blockchain-operator 15MW site in Iceland in 2013. He led efforts to transition wind tunnel and crash-test simulations for BMW, from analog, to CFD-based, HPC-powered compute for the development of the BMW i3 in 2014. He holds a Mechanical Engineering degree from Georgia Tech and is a Certified Data Centre Design Professional (UK) and a Data Center Energy Practitioner (USA). He is also an Uptime Institute ATD and an Honorary End-User Member of Infrastructure Masons. He is fluent in English, Spanish, Portuguese and several other languages.
Sesiones de los Eventos Pasados