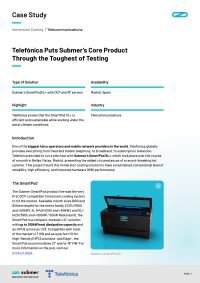 Immersion cooling has proved itself to be a sustainable and innovative solution that eliminates the need for cooling gases and can reduce non-IT consumption by 75%. Using the SmartPod XL+ data center operators would not only have energy savings but also have a return on investment in less than 5 years.
What's more, the findings of this case study show a lot of promise for the possibility of heat recovery in other areas including:
Reliability - Submer's immersion cooling technology kept the temperature of the coolant stable even in extreme temperatures
Efficiency - the greater the load, the greater the stability and better the PUE
Hardware - Is the performance of the equipment affected to any extent by varying the temperature of the coolant?