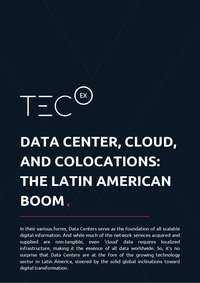 In their various forms, Data Centers serve as the foundation of all scalable digital information. And while much of the network services acquired and supplied are non-tangible, even 'cloud' data requires localized infrastructure, making it the essence of all data worldwide.
So, it's no surprise that Data Centers are at the fore of the growing technology sector in Latin America, steered by the solid global inclinations toward digital transformation.
The whitepaper explores the following concepts:
Why LATAM?
What are the core components of a data center?
What are the standards for data center infrastructure?
Why is digital growth in LATAM so slow?
Why do global suppliers need colocation and other data center services?
And much more!
Download your free copy now
More in The Investment & Markets Channel