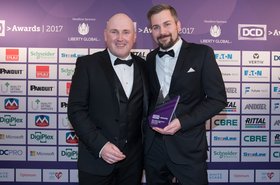 Digiplex, the sustainable Nordic data center builder-operator, demonstrated a great improvement with cost savings that which earned them the Data Center Operations Team of the Year Award at DCD>Awards in 2017.
Previously, Ulven was the oldest and worst performing of all DigiPlex's data centers. In summer 2016, a team was convened to improve the facility's performance, whose work resulted in a record-breaking annual energy cost saving.
This award was sponsored by Eaton.